This post may contain affiliate links. This means if you click on the link and purchase the item we may receive an affiliate commission.  Regardless, we only recommend products or services that we believe will add value to our readers. To read our full affiliate disclosure please visit our disclosure page, which can be found here. 
Bell Peppers are full of nutrition, likewise deliciously sweeter, very colorful, as well as in the nightshade family, considered a fruit and hermaphroditic.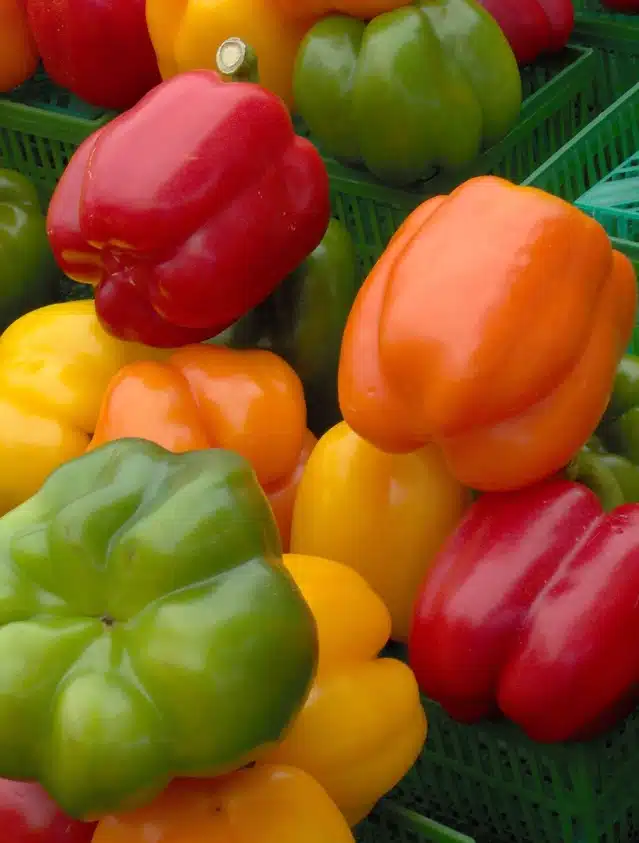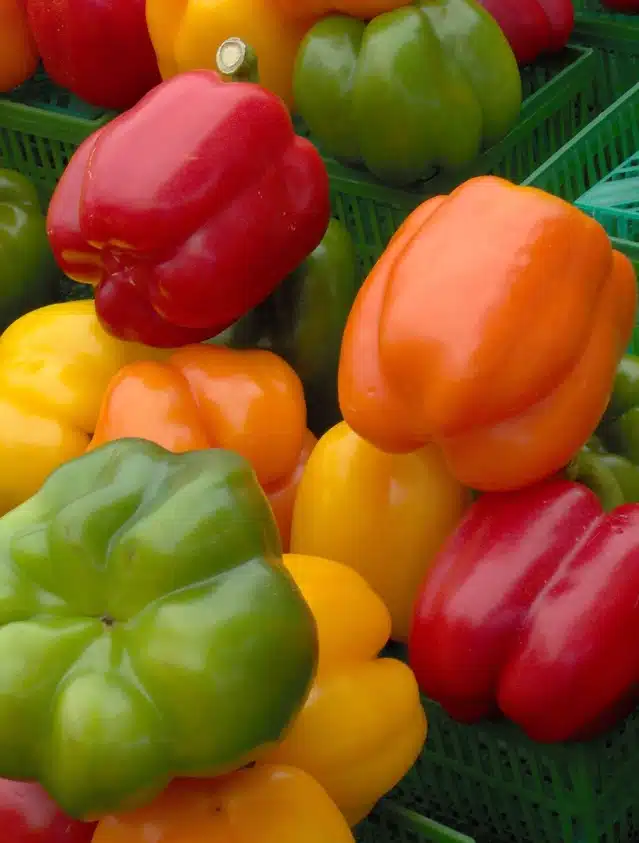 How do they taste?
Bell peppers have a mild taste, which is why I like to use them in Farr Better Recipes®. Usually, people with dietary restrictions are less likely able to handle the heat of the hotter peppers. The green peppers have a more grassy-like flavor, and the yellow, orange, and red peppers have a sweeter taste to them.
In the end, they all taste fantastic and are so good for your health too. I do recognize and understand that some people are allergic to peppers of any kind. Therefore, they have to refrain from using this ingredient. 
Here is more information about peppers from our excellent co-op resource.
What's the Amazing Health and Nutrition Benefits of Bell Peppers?
Meanwhile, this list doesn't cover all the benefits or nutrition information on bell peppers; however, I thought I would at least pique your interest.
1) Eye Health
2) Prevent Cancer
3) Boosts Immunity
4) Balances Mood
5) Natural Sleep Aid
6) Weight Loss
7) Beautiful Skin
8) Lowers Cholesterol
9) Helps with Pain
10) Heart Healthy
Detailed information from Dr. Axe about "Bell Pepper Nutrition Helps You Lose Weight & Fight Serious Disease."
Enjoy more health information at Serving Joy.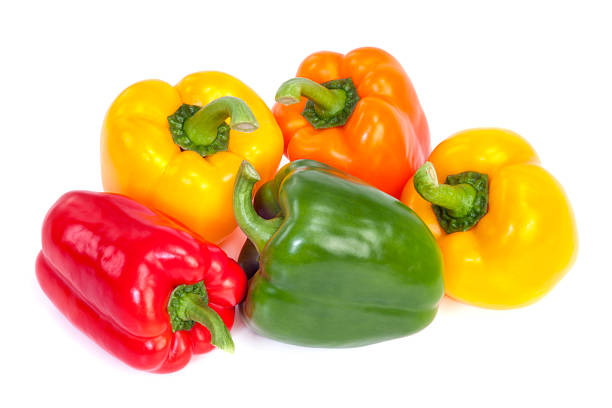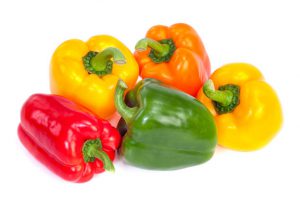 Why are they more colorful than other peppers?
Bell Peppers start green and continue maturing as well as changing colors through that process.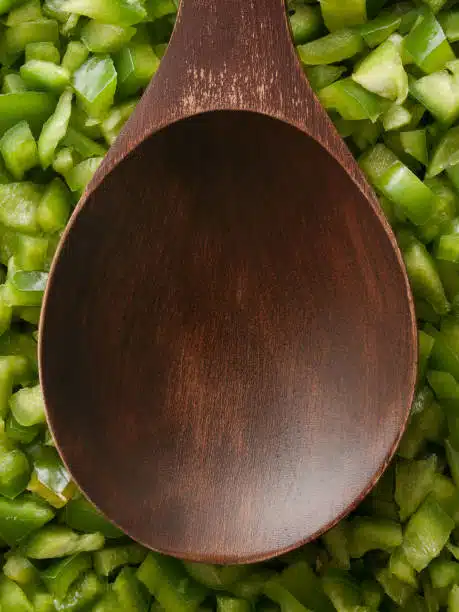 Because the green pepper is less ripe, it has a little bit more of a bitter flavor.
While it stays on the vine and ripens more, our next contender is the yellow pepper
subsequently turning into orange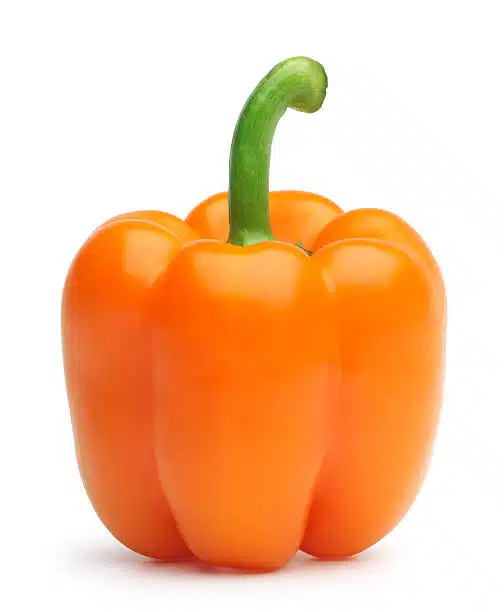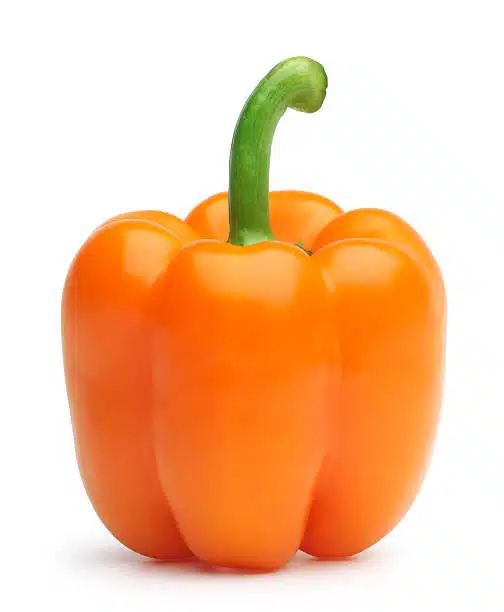 These peppers are leaning towards the sweeter side. I would say a more neutral, pleasant flavor. 
In the final stages of ripeness comes along the red bell pepper.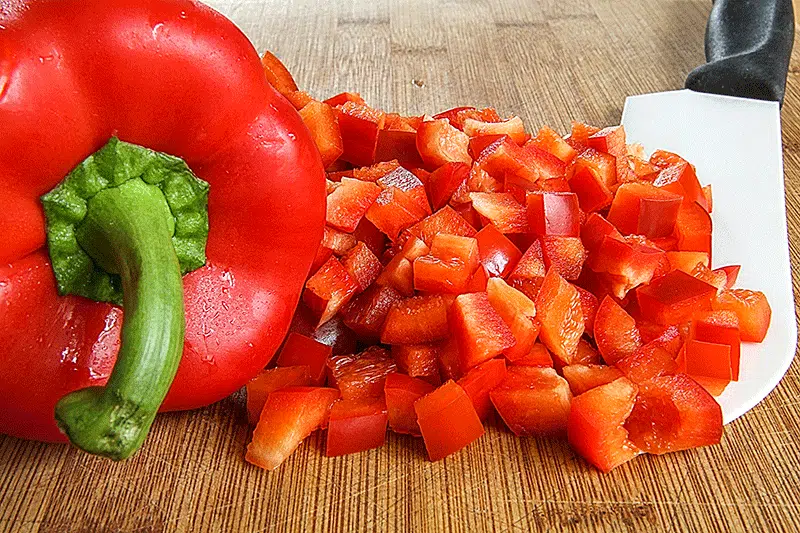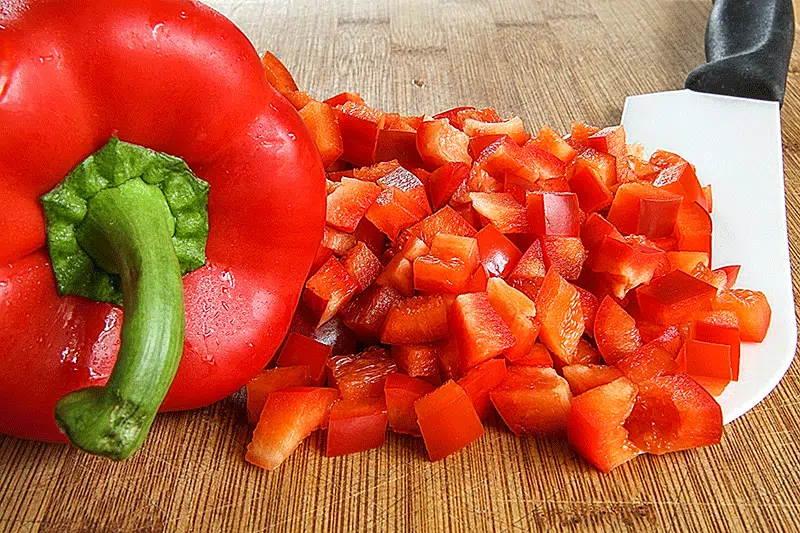 This one is the sweetest and most healthy because it's had a chance to ripen on the vine fully. 
Compared to green bell peppers, the red ones have almost 11 times more beta-carotene and 1.5 times more vitamin C. According to WebMD
What makes Bell Peppers a part of the nightshade family?
While we will look more into a detailed list of nightshade vegetables in a moment, here are the main edible nightshade members that you will want to be familiar with:

Potatoes. Tomatoes, Eggplant, Peppers

You can see just from this shortlist that there is great variety within the nightshade family. While the commonality might not be evident on a dinner plate, there are some basic similarities in the composition that nightshade vegetables share, and one such similarity is the presence of two substances: calcitriol and alkaloids.

More great information about nightshade vegetables from Dr. Axe
Did you know they are considered a fruit?
A fruit develops from the flower of a plant, while the other parts of the plant are categorized as vegetables.
Fruits contain seeds.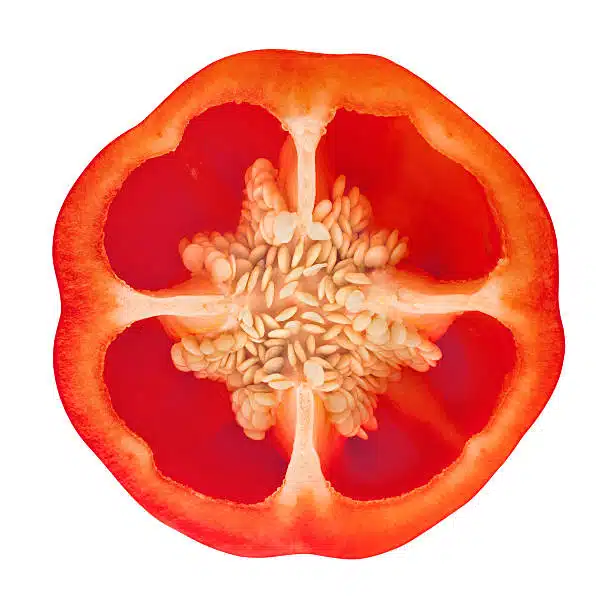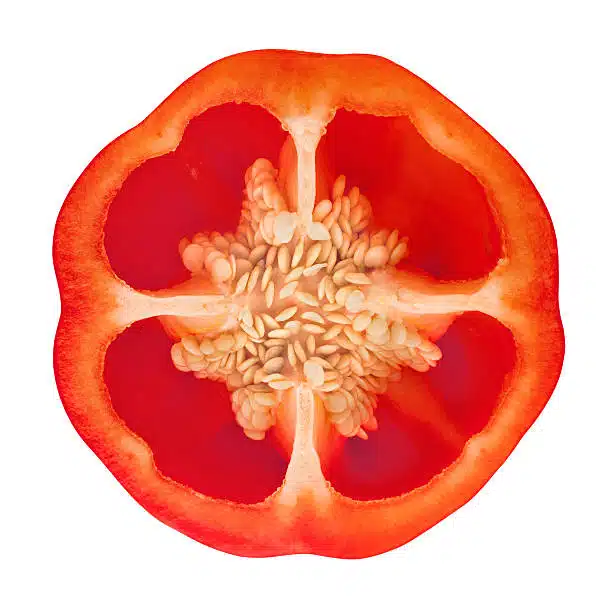 Vegetables can consist of roots, stems, and leaves.
From a culinary perspective, fruits and vegetables are classified based on taste. Fruits generally have a sweet or tart flavor and can be used in desserts, snacks, or juices.
Vegetables have a more mild or savory taste and enjoyed as part of a side dish or main course.
Bell peppers are fruits, and so are cucumbers, green beans, and red chilies! The bell pepper is the only member of the Capsicum family that does not produce capsaicin, which is known to cause a burning sensation.
More information from Healthline.
Remember, if you have an allergy to an ingredient, eliminate it from the recipe.
Where to find this amazing product…  Farr Better Store Options
Is the myth of male and female peppers true?
While this theory has circulated for years, it is important to remember that there are no male and female bell peppers. The plants are hermaphroditic, meaning that they contain both male and female parts. While plants with specific plants can create fruits with a certain gender, pepper plants are different.


Pepper plants can have two to five lobes. The number of lobes means absolutely nothing. Four lobe peppers don't always contain more seeds than one with fewer lobes. Three lobe peppers don't taste less sweet. You can use any pepper for any recipe. There is no reason to search through the pepper bin at the grocery store. More information from Gardenioka
How to prepare Bell Peppers for Farr Better Recipes®
Most importantly, it's a good idea to wash your bell peppers because they are a part of the "Dirty Dozen Plus™" list. Which means they have a high pesticide residue score.
Nearly 70 percent of the fresh produce sold in the U.S. contains residues of potentially harmful chemical pesticides, according to EWG's analysis.
1. Again, it's vital to wash thoroughly with Earth's Natural Fruit & Vegetable Wash to clean 95% or more of the chemicals and toxins off your produce.  
Soak for 2 minutes in a Mixing Bowl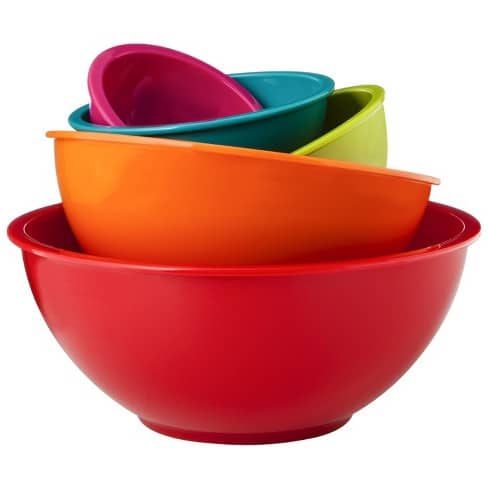 Rinse in an Extendable Collapsible Colander Strainer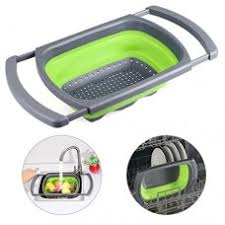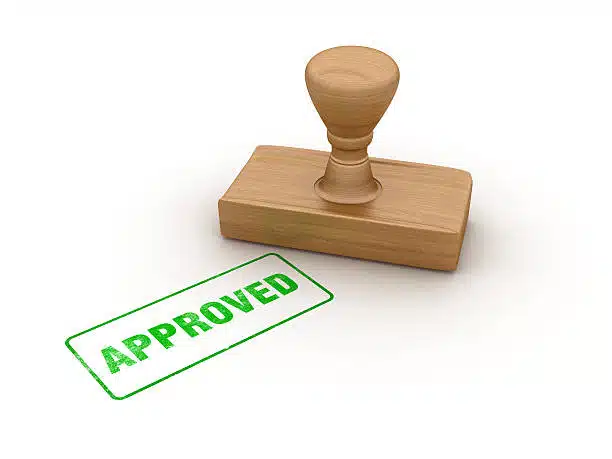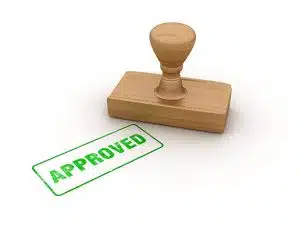 Above all, this is my ♥favorite veggie wash and has my stamp of approval. Click the photo or the link to order yours today. I just did—what a great gift-giving idea.
Furthermore, it must be amazing if Twin Cities Live shared it with everyone!
Sliced in Whole Pieces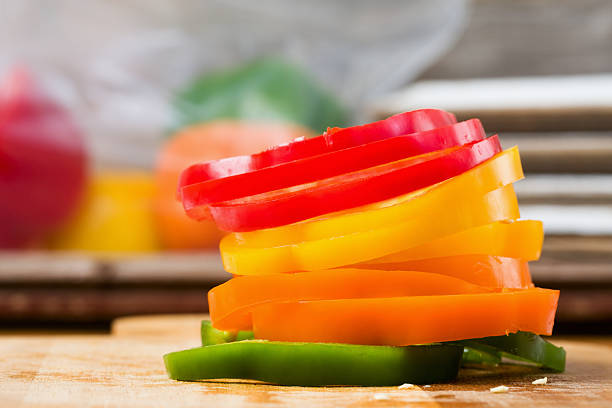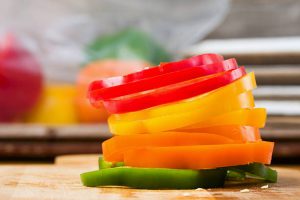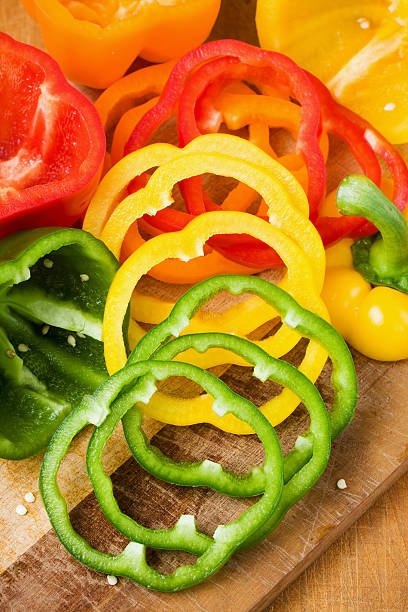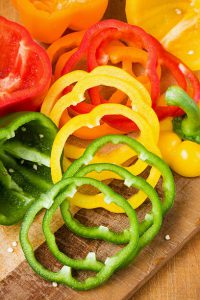 To make slicing quick and easy, try an Adjustable Mandoline Slicer
Sliced in Half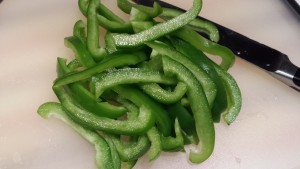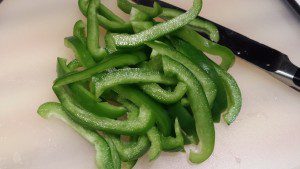 Pick your favorite cutting board to use from Farr Better Recipes®.
Diced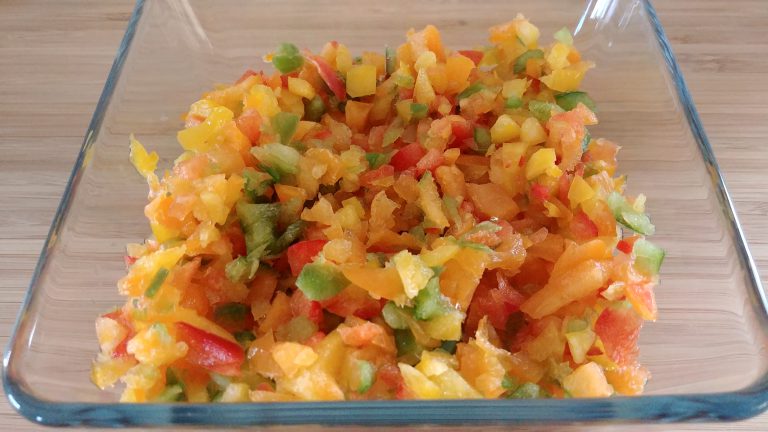 Food Scrapers are very handy for any ingredient that needs scooping up after chopping. I feel especially for moist ones. It scrapes it up much easier and thoroughly. 
Try dice the peppers with my favorite ♥ kitchen tool – Hand-Powered Food Chopper
Prepare for Stuffed Peppers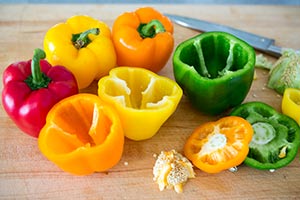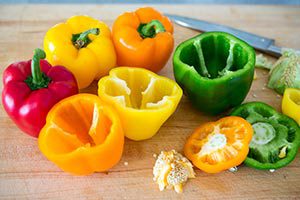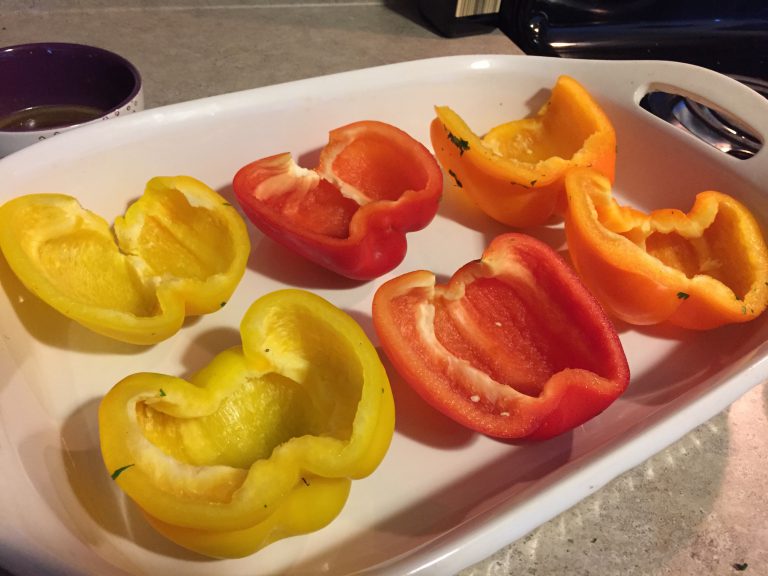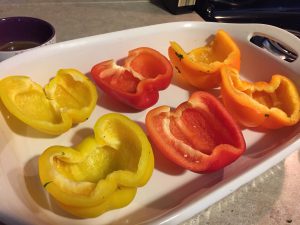 Chopped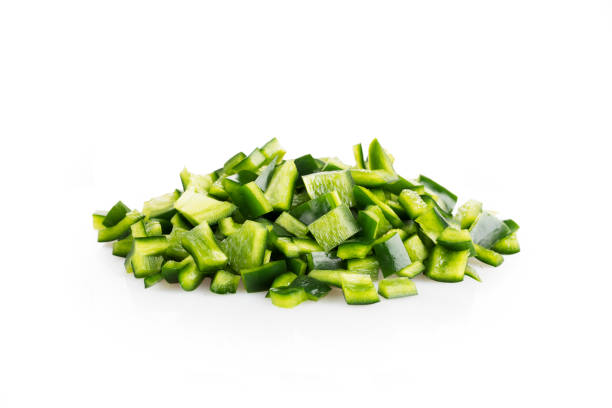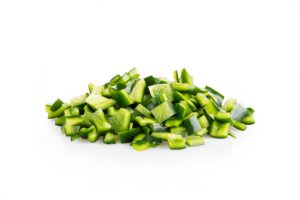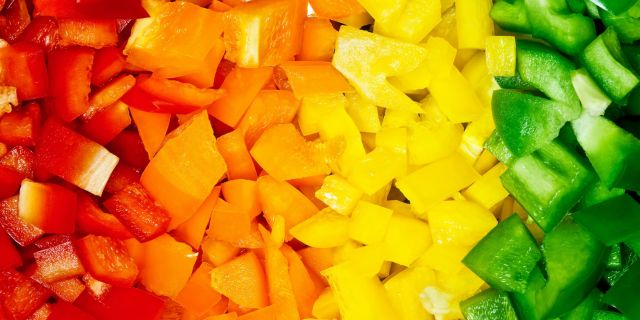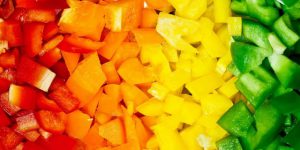 Chop the bell peppers by hand with a knife

Or with this fun Food Chopper Scissors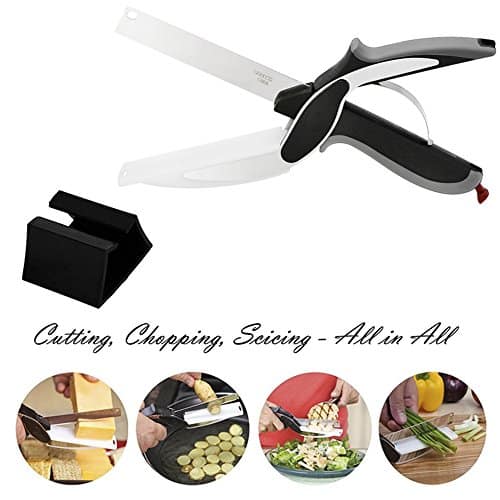 Or with this convenient Food chop Vegetable Dicer
So many choices.  All of which we enjoy.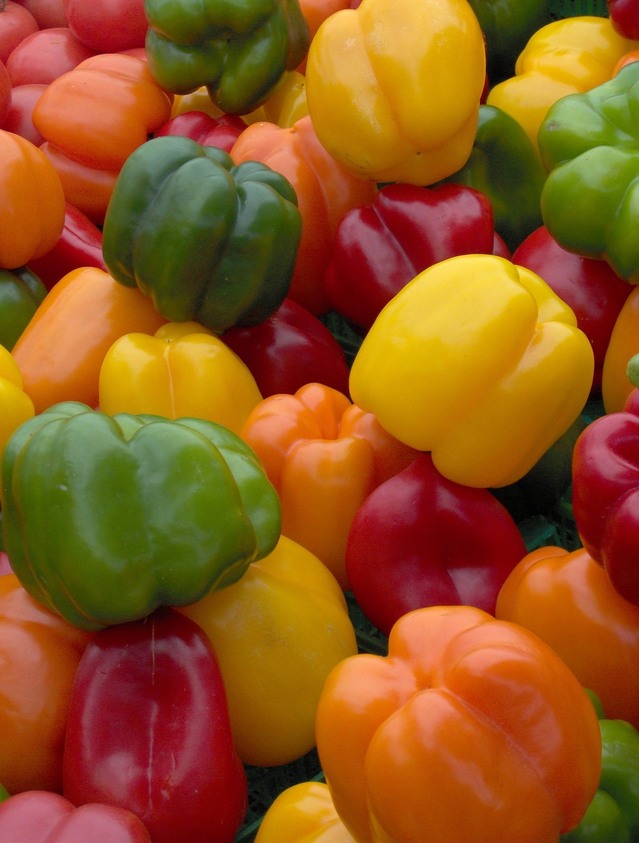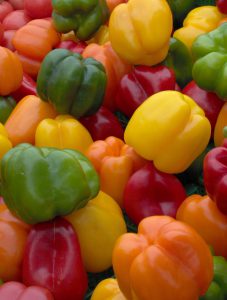 Visit our recipe page to see all the recipes that include this beautiful fruit.
You can filter the recipes to either include bell peppers in your recipe or eliminate them due to your dietary restrictions. Hopefully, you can enjoy these delicious Farr Better Recipes®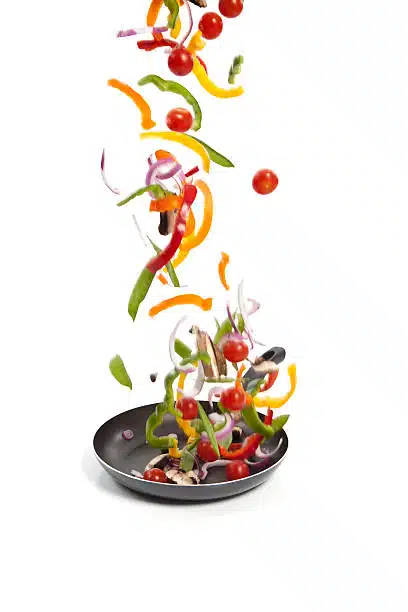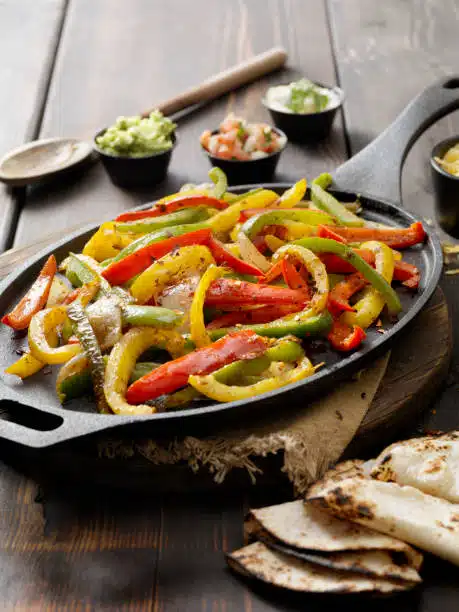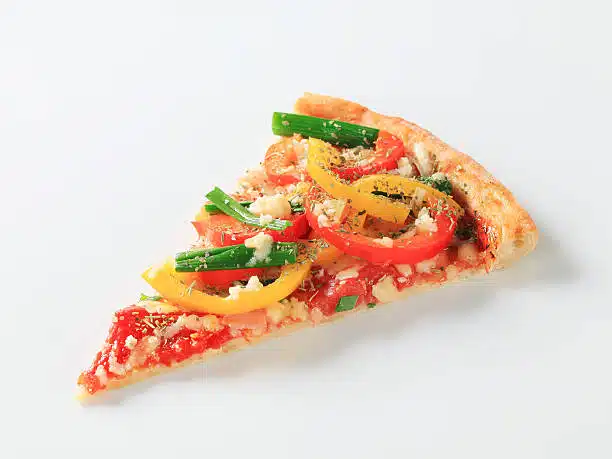 Thank you for choosing Farr Better Recipes®. We appreciate you sharing this with friends and family by clicking the social media buttons below. We believe everyone deserves to FEEL GOOD and ENJOY LIFE!