This post may contain affiliate links. This means if you click on the link and purchase the item we may receive an affiliate commission.  Regardless, we only recommend products or services that we believe will add value to our readers. To read our full affiliate disclosure please visit our disclosure page, which can be found here. 
Chef'n VeggiChop™ Hand-Powered Food Chopper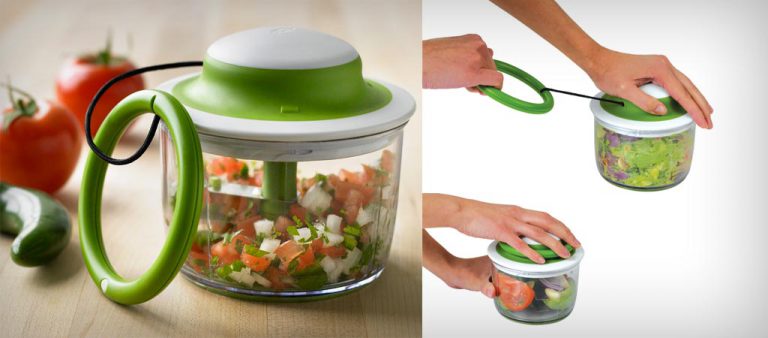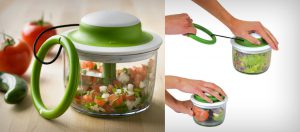 We use it for:   Hand-Powered Food Chopper. This is one of my favorites. We use it all the time.
About:  Chop large pieces of fruit, vegetables, boneless meats, herbs, nuts and even ice by hand with this handy chopper. It usually only takes me 3-4 pulls to get a perfect size each time. Simply place ingredients in the container, twist and lock the lid, and pull the cord to spin the chopping blades.
Features:  Perfect for whipping up batches of pesto, hummus, salsa, guacamole and more. It comes with a sealing storage lid. Great for small kitchens, RV's, travel and camping.