Steps to take for Virus Prevention
Most importantly, these are the categories we should address to help with virus prevention:
Food ~ Quick and Easy Meal Ideas from Farr Better Recipes®
Storage ~ Great ingredient ideas to store in your pantry for the long term and great meals to stock up in your freezer
Health ~ Above all, stay healthy by feeding your body immune boosting food which is Allergy-friendly and Plant-based. Most important for virus prevention.
Sanitize ~ Furthermore, use products that are more natural and fewer chemicals. In addition, keep your environment clean and safe to protect your family.
Hello Friends! We all need to work together with virus prevention to make a difference.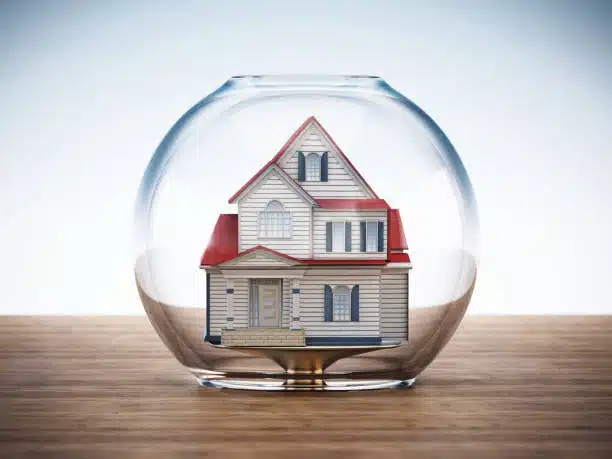 For instance, I will be sharing with you what we do at our house to protect it, stay happy and healthy during a crisis.
Here's what people are asking us about virus prevention ideas:
How can we keep our immune system healthy during this virus outbreak?
What are good cleaning products to help defend against viruses?
I need quick and easy meal ideas during this lockdown. We are used to going out and now need to cook our meals. I need step by step instructions.  
What's easy to store and freeze for future use to help us stay in during this quarantine?
Can I purchase the items you suggest from your website?
Here's what we said:
⇓ Below are quick and easy recipes that work well for filling your dinner table and freezer. In short, there is step by step instructions and photos that are clickable for purchasing the products used. At the same time, I share items easy to keep in our pantry in case we have limited access to grocery stores or during a crisis.
⇓ At the bottom of the page are safe and healthy cleaning products effective against the coronavirus/COVID-19, along with purchasing options. These are the most essential products we use in our household. Please let me know what works for you. Even though we are in this together, I will do what I can to help you.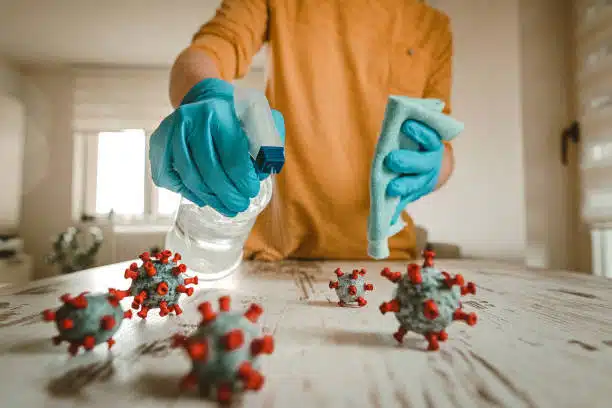 ⇓ Down below are pages of immune-strengthening products to give you the nutritional boost needed to build a strong immune system. At the same time product details and purchasing options. The medical professionals say you need to make your immune system strong and healthy to help with virus prevention.
Furthermore:
Here is where you can choose from allergy-friendly wellness products that are not full of synthetic fillers and chemicals. Please take the time to read the labels on the vitamins you currently take. By all means, do some research and compare these products to yours.
Ultimately, I did my research and these were the best products for my family who battles diseases, illnesses, and food allergies. Maybe they can help you too.
Meanwhile, more information on the Farr Better Recipes Wellness website to find products that can help strengthen your overall wellness. FBR Disclaimer
So, let's get started
To make things ultimately easier for you and less expensive, it is good to buy your seasoning and spices in bulk.
It's a good idea to use airtight containers and label them. Please check out the Seasonings, Spices, and Herbs page, along with the Label it and Store it page for wonderful ideas.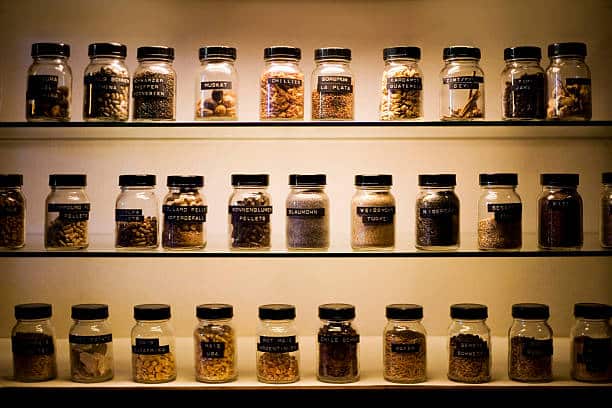 On the other hand, I share recipes that are quick and easy to make, many of them are made by my 6-year-old grandson. If he can do it, there is a good chance that anyone can cook these delicious allergy-friendly plant-based recipes.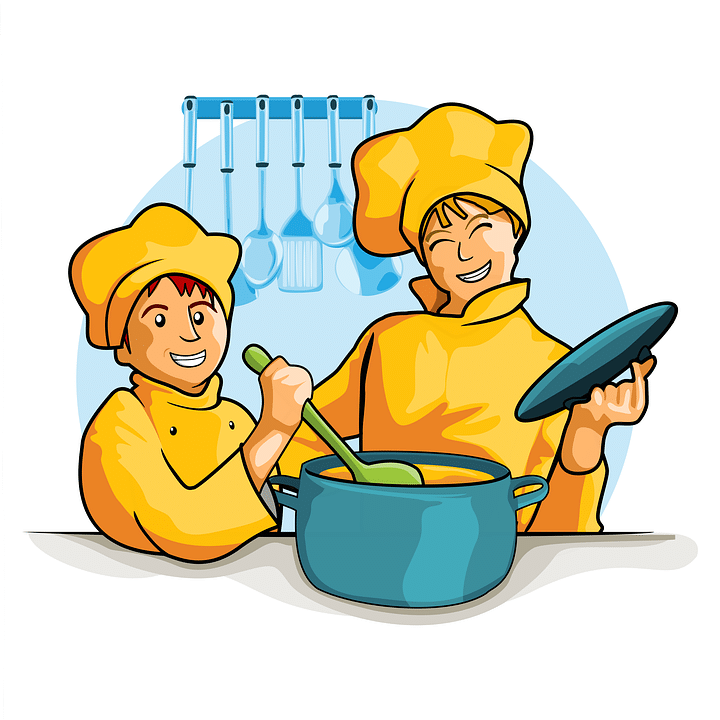 Ultimately the idea behind these quick and easy recipes was to create a recipe book that would accommodate my kids and the people that are in college or younger. Similarly, these recipe ideas were also for the family size of 1-4 people.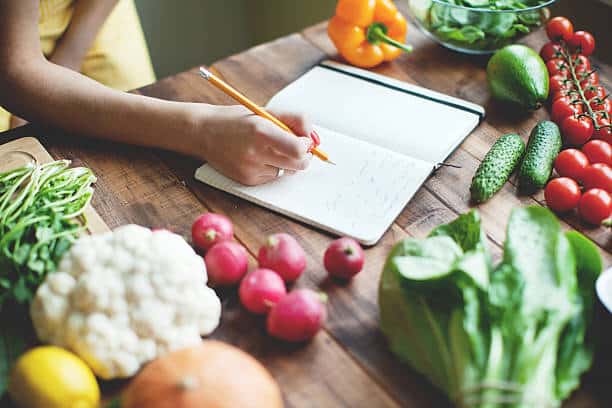 But now with this current virus crisis, I decided to make this page so it becomes available for anyone right away until I complete my book. My goal was to find things that are simple to store and easy to make.
Below is a grid that focuses on produce items, herbs, and recipes that are important to have during the lockdown.  
Here are the 4 categories to choose from:
1. "Easy to Freeze": These Farr Better Recipes are easy to freeze. I share recipes that are easy to make and freeze well. Not all recipes reheat well, but these have been tested and tried. Any of the allergy-friendly flours can be kept in the freezer as well. Note: I share the meals listed below in single or double size containers for my family and friends to enjoy. Spread the love to those who need it most. 
2. "Frozen Produce": These produce items that freeze well. You can purchase these items and find them in the freezer section, either small bags or big bulk/family size bags. You can also buy fresh produce then freeze it. Some items like spinach leaves and potatoes can be frozen to keep for a longer time.
3. "Pantry Product": Food that is stored in your pantry or a designated food shelf. This is where we usually buy in bulk, cans and allergy-friendly packaged food like; rice noodles/pasta, rice, beans and legumes, tomato sauce, tomato paste, vegetables, soups, and containers of almond or rice milk, etc…
4. "Quick and Easy": The recipes below have fewer ingredients and suggest ingredients convenient to have on hand. They are easy to prep and cook times are short. Not to mention, they are very delicious and accommodate many dietary restrictions. Enjoy my friends!!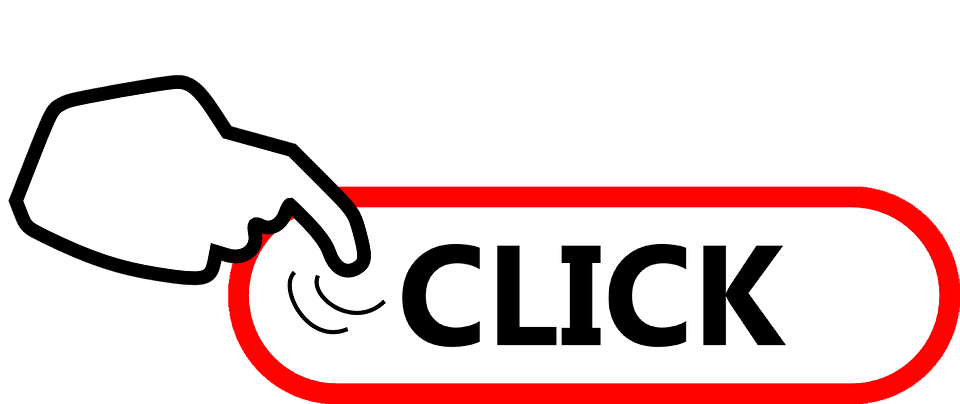 the "Categories" box to see the credentials you are looking for (you can

multiple credentials at a time).
My promise to you and my family is that I will continually create more meal options. Please promise me you will try these meals and share them with those you know. Check back often because I am creating and updating the recipes constantly. We want to know your story and journey of a Farr Better Lifestyle.
So, Let's work together with virus prevention in mind and think smarter about being more sustainable at home now and in the future.
My Online Preferred Purchasing Options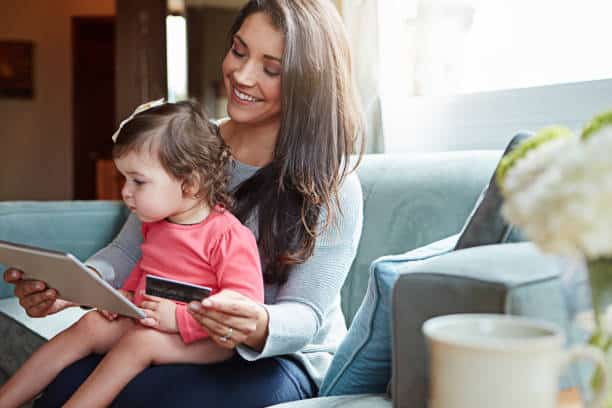 Purchase Farr Better Recipes Ingredients
and
Purchase Fun and Easy Kitchen Equipment
and
Purchase items to Wrap It ~ Label It ~ Store It


Click the "instacart" logo to see if you have this convenient delivery service in your area.
It frees up so many hours spent shopping in the actual store. Instead, they will deliver to your doorstep. Right now in my area, we have 13 stores I would normally go into and shop.
"instacart" said they will continue to add more stores in the near future. Plus the added benefit of price comparing to get the best deal in town for that product.
I save so much money using this resource. One of my greatest investments. And I am still supporting my local stores.
USE DISCOUNT CODE: LFARR2142


Click the "Thrive" logo, search for this product and several choices appear. Receive 25% off your first order by clicking on my link. Plus, a chance to earn "Thrive Cash".
On their website, check out the "Our Values" tab to search for qualities that mean most to you. And the "Deals" tab has many ways to save.
What else you can expect from me to help you … 
Safe cleaning products for virus prevention
with Farr Better Recipes Wellness
Healthy household cleaning products that kill the germs but not harm you or your family because of all the chemicals and toxic fumes. I have kids and families that suffer from diseases, illnesses and food allergies. These products have helped them breathe easier and to Feel Good and Enjoy Life.
These products have proven to keep my family safe from harmful chemicals that normally would be used in the laundry, kitchen, bath, and more. It's so nice to get comments from other people that come to my house after I cleaned it and say how fresh it smells in the house.
As a result, I am able to do that with safe green cleaning products. Here are the best and most reliable products to help with virus prevention…
Get Clean® Products offers cleaning choices that are safe and green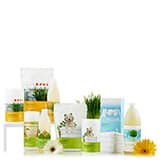 Sustainable ingredients from natural sources


 Biodegradable surfactants


 Recyclable packaging


 Recyclable dryer sheets


 No chlorine bleach


 No ammonia


 No phosphates


 No nitrates


 No harmful fumes


 No animal testing
Is Basic-G effective against the coronavirus/COVID-19?
COVID-19 is caused by SAR-CoV-2, a novel coronavirus. Basic-G kills similar viruses and therefore can be used against SARS-CoV-2 when used in accordance with the directions for use against Adenovirus type 7 on hard, nonporous surfaces. Refer to the CDC website for additional information. The EPA registration number for Basic-G is EPA # 47371-129 and is listed on the CDC website as expected to be effective against COVID-19.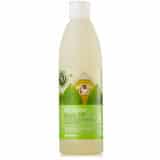 Basic H2® is and All-Purpose Cleaner:
SAFE
Nontoxic
No toxic fumes
No hazardous chemicals
Fragrance-free
Mild on your hands
pH balanced
No chlorine
POWERFUL
Tough on grease
Ultraconcentrated, this all-purpose cleaner. One 16 ounce bottle makes 48 gallons of powerful cleaner.
GREEN
Natural, sustainably sourced ingredients—derived from corn and coconut
Biodegradable surfactants
No phosphates
Recyclable packaging
No dyes
Safe for septic systems and gray water
Keep your surfaces clean so you don't let the virus spread from person to person.
Safe, Proven, 100% Guaranteed. Check out more products like Germ Off Disinfecting Wipes and Hand Wash Concentrate at Farr Better Recipes Wellness
The best way to prevent infections is to avoid exposing yourself and others to the virus. So, protect yourself and help prevent spreading the virus to others.
Produce Care & Safety: Fruit and Vegetable Wash
For the best flavor and cleanest produce wash your fruits and vegetables with Life's Pure Balance Concentrated Fruit and Vegetable Wash. This will help remove 95% of pesticides and contaminants. Soak for 2-3 minutes and then rinse with water.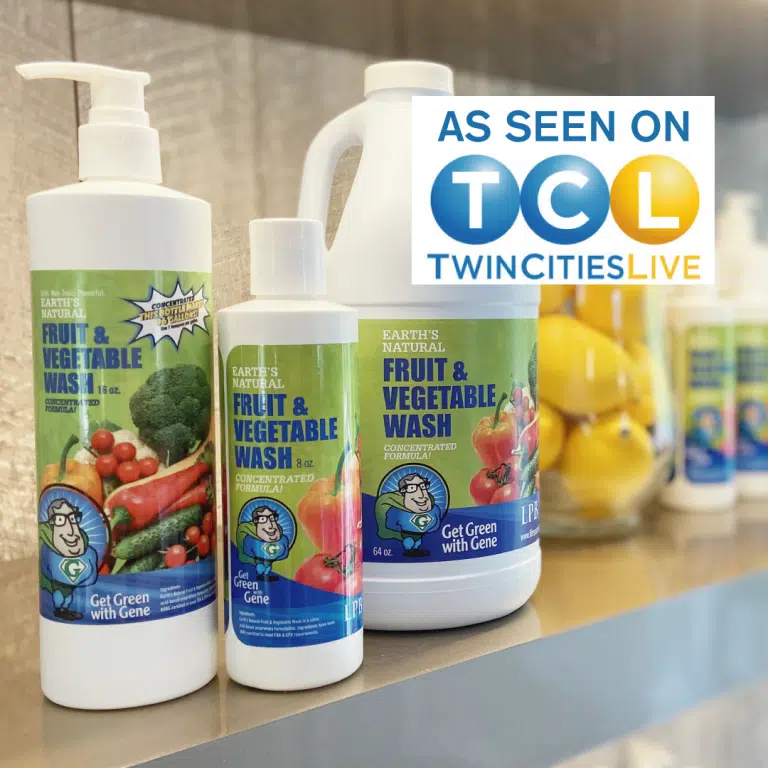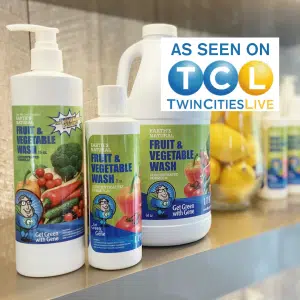 Daily Care
at Farr Better Recipes Wellness
Haircare products we use:  ProSanté®
Nutrition Wellness
Vitamins and Minerals along with Essential Nutrition for Targeted Solutions
Ask me about the ones we use and if you have questions about what works best for your health situations. We have Scientists and Clinical Studies to help guide us in making the best decisions.
We have used many of these products to maintain our health and recover quickly from surgeries. I had 6 surgeries in 1 year. By taking some of these wellness options, I healed much faster to where the doctors were very impressed with my recovery time.
Some of my favorites
Vivix® is a Slow aging at the cellular level®
Alfalfa Complex Green superfood Abundant in vitamins, minerals, and chlorophyll.
MindWorks® Think fast. Stay sharp.
Immunity Power Pack Boost your immunity with powerful daily nutrition*
Vitalized Immunity™ Everyday immune support*
Immunity Formula I® Nutritional support for your immune system
Build your immune system so you have a protective bubble around you to help avoid viruses or at least recover from them quickly. 
Feel free to leave a comment or ask questions about this information.
Disclaimer:
Statements made here have not been evaluated by the Food and Drug Administration. They are not intended to diagnose, treat, cure, or prevent any disease.
Recommendations and recipes are not intended as a substitute for appropriate medical care.

If you have a medical condition or disease, please talk to your doctor prior to preparing the recipes or using the products recommended here.

This site is not affiliated with a medical doctor and nothing here should be construed as medical advice. If you have a health concern or symptom, please consult a physician immediately.

Testimonial stories are not intended as a substitute for proper medical care or advice. 

Nutritional Information is only as accurate as the information provided by the manufacturers.  We suggest doing additional research to make sure your choices are suitable for you.