Safe products for an all-natural living. Life's Pure Balance Fruit and Vegetable wash are Non-Toxic. Powerful cleaning products that work.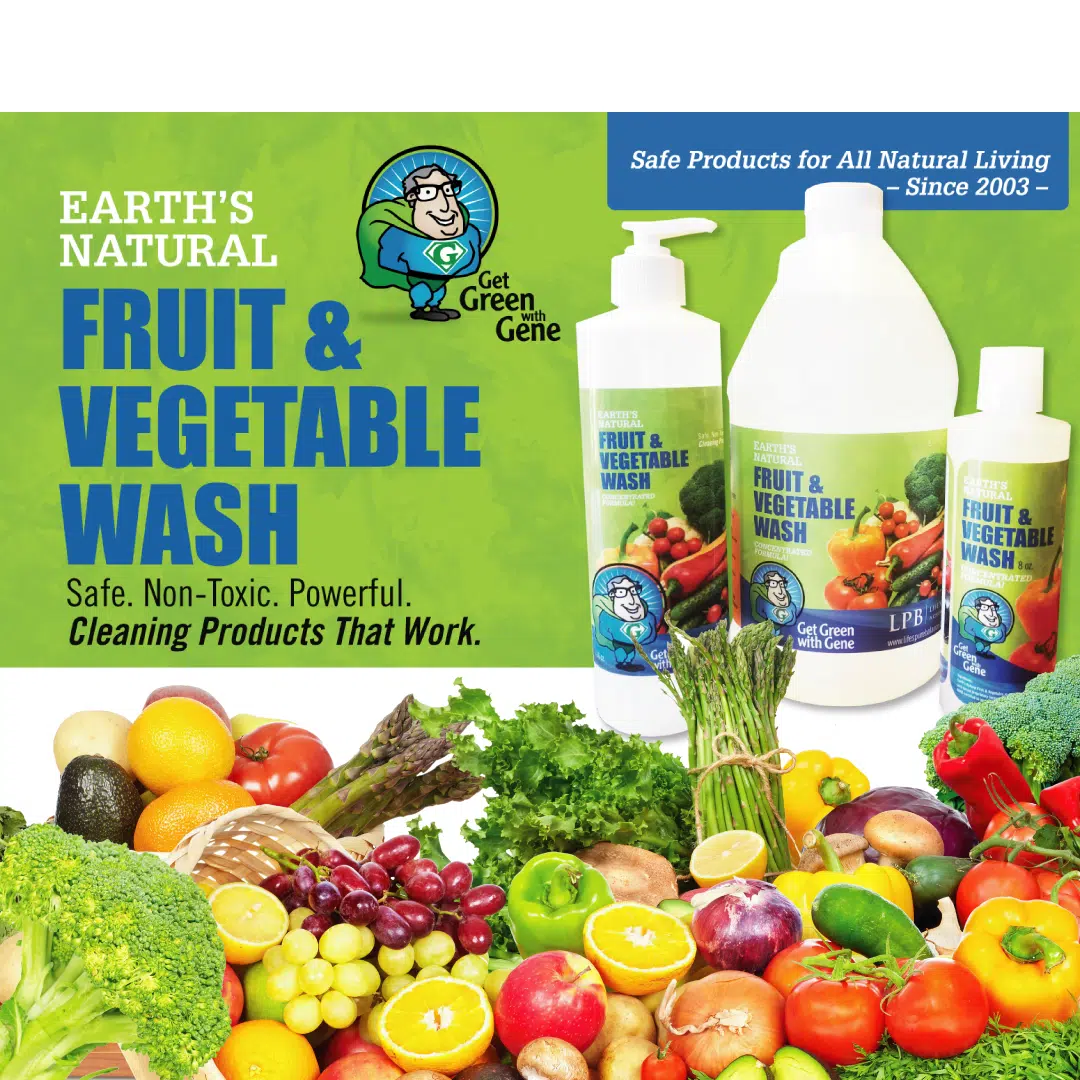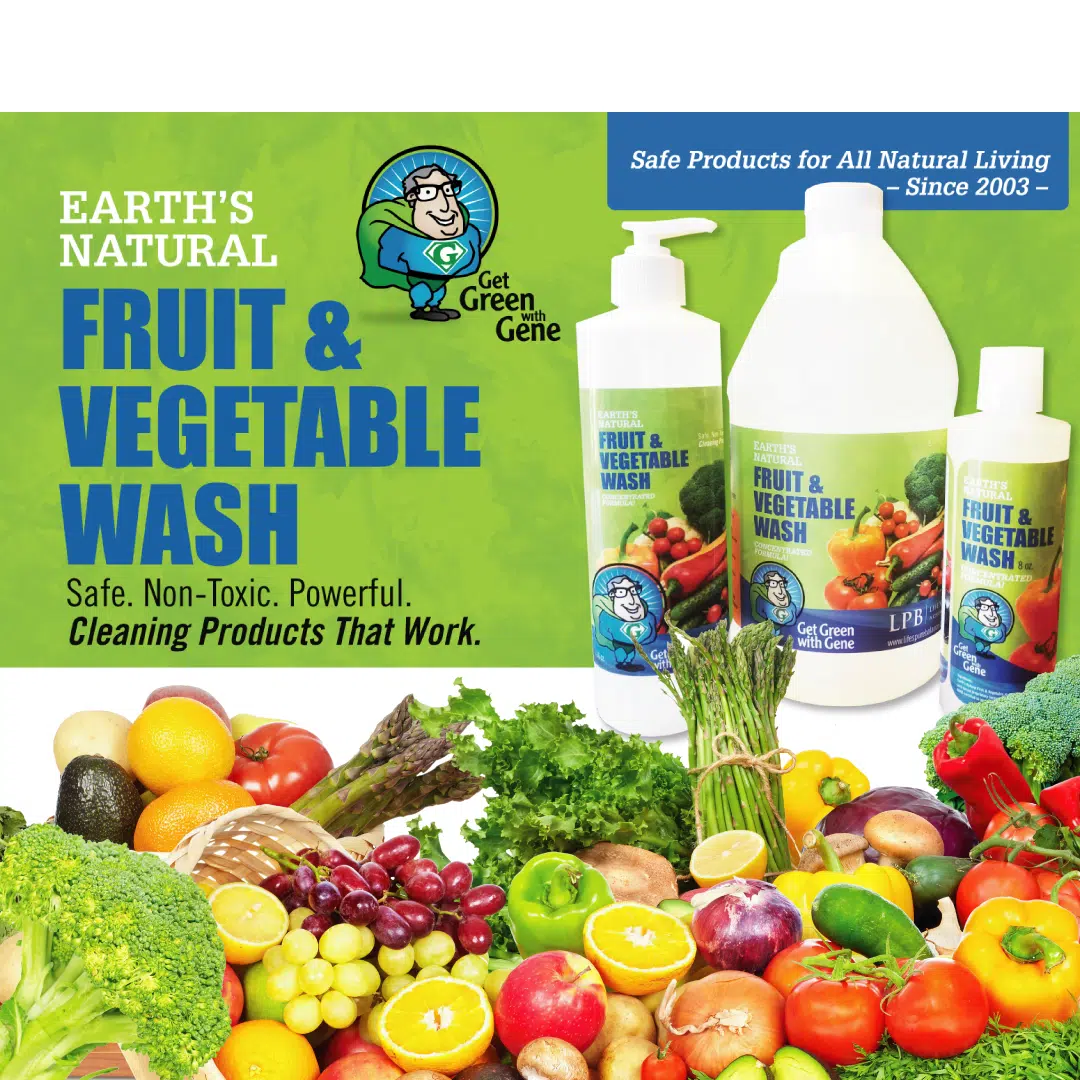 What Life's Pure Balance has to offer
Great news, a fruit and vegetable wash that is truly unique in today's marketplace. Moreover, the vegetable wash is designed to be the last process step prior to consumption for all fruits and vegetables, regardless of source.
As a result, this vegetable wash cleans biofilms, dirt, wax, pesticides, pathogens, and anti-microbial wash residues off the surface of the produce via an immersion washing process that does not damage the produce, leaving it clean and refreshingly tasty.
Results you can expect to experience
 
1. Ultimately, Better tasting produce – the flavor is crisp and true to the produce. 
Customers will notice flavor enhancements in raspberries, grapes, apples, strawberries, cucumbers, carrots & bell peppers to name a few.
2. The surface of produce will be clean – when rubbed with fingers you may hear a squeak.
3. Lettuce will be crisp – wash, rinse and cool, ready to serve within 1 to 3 hours.
4. Will reduce bacteria to safe levels (Does not sterilize products).
5. Extended shelf life by 2 to 4 days is typical 
7. The base wash solution is concentrated which helps keep costs to a minimum
For your convenience, click the photo to see many sizes of fruit and vegetable wash are available: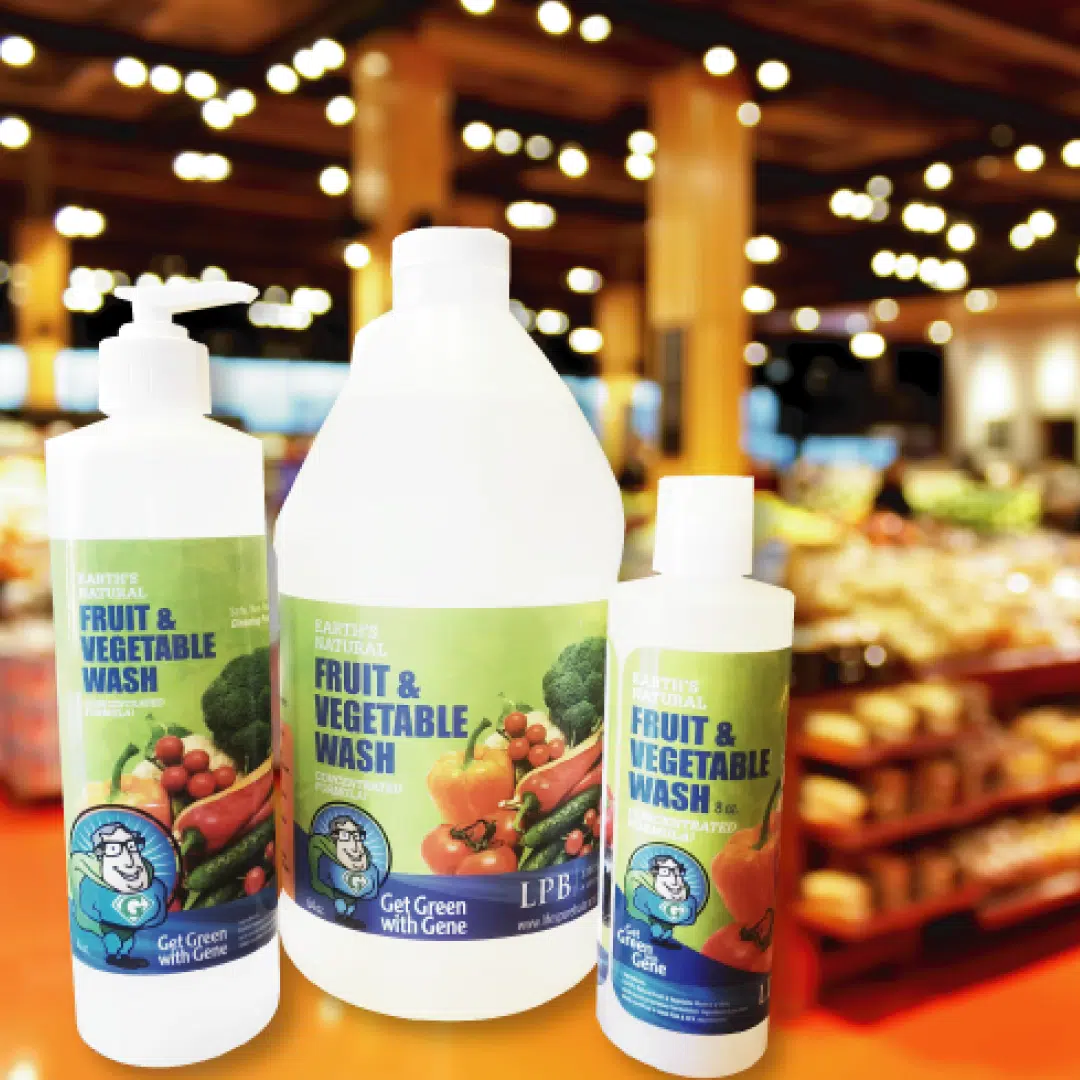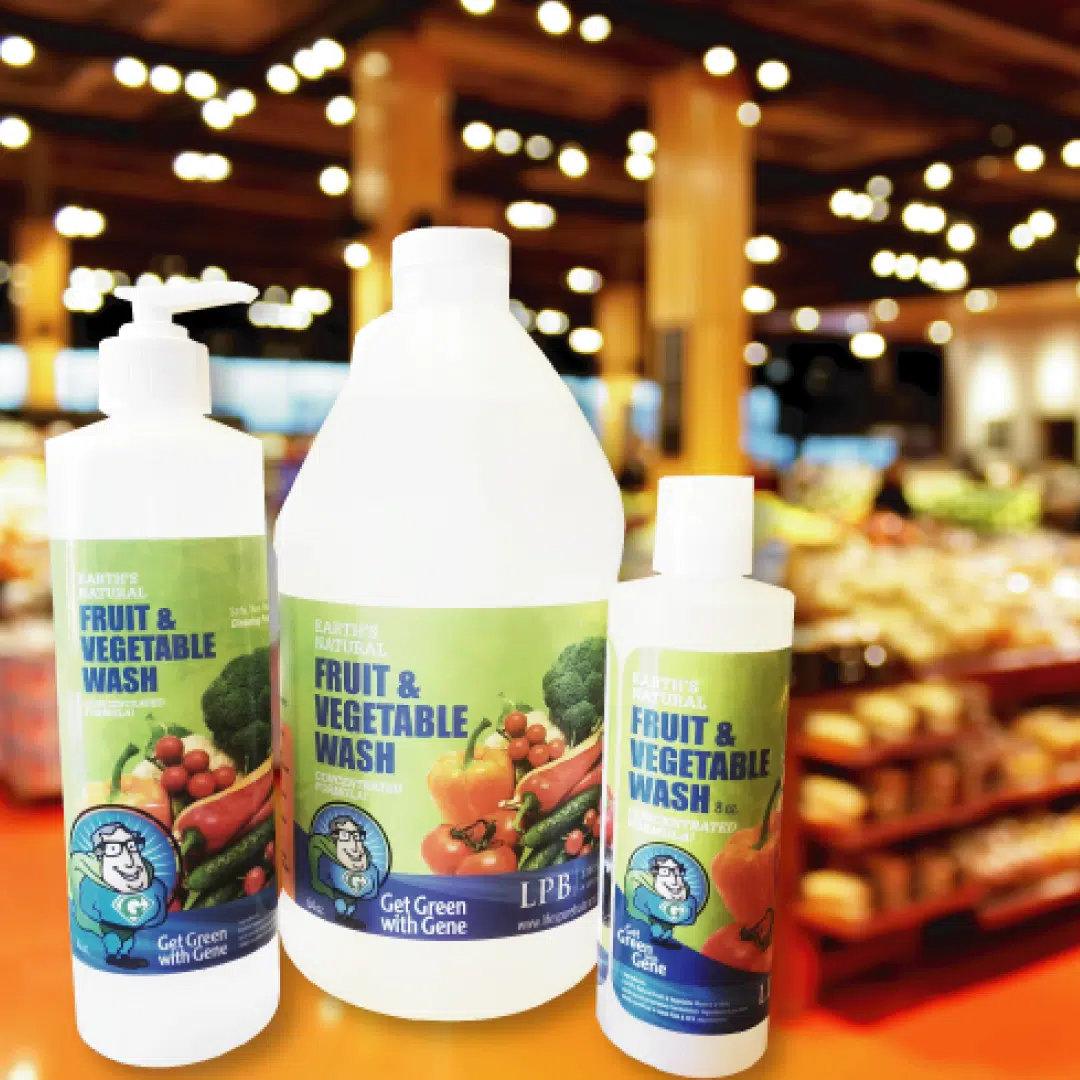 Earth's Natural Fruit & Vegetable Wash Product Summary
• It's important to know that the solution is a proprietary citric acid-based formulation
• No known allergens
• FDA/EPA clearance and Food Code compliance information available upon request
• Please remember, there is a wash study information and how it enhances nutrition available upon request
• Testimonials available by Food Safety Experts, Nutritionists and Chefs/GM's 
• In conclusion, each gallon of wash will cost 10 cents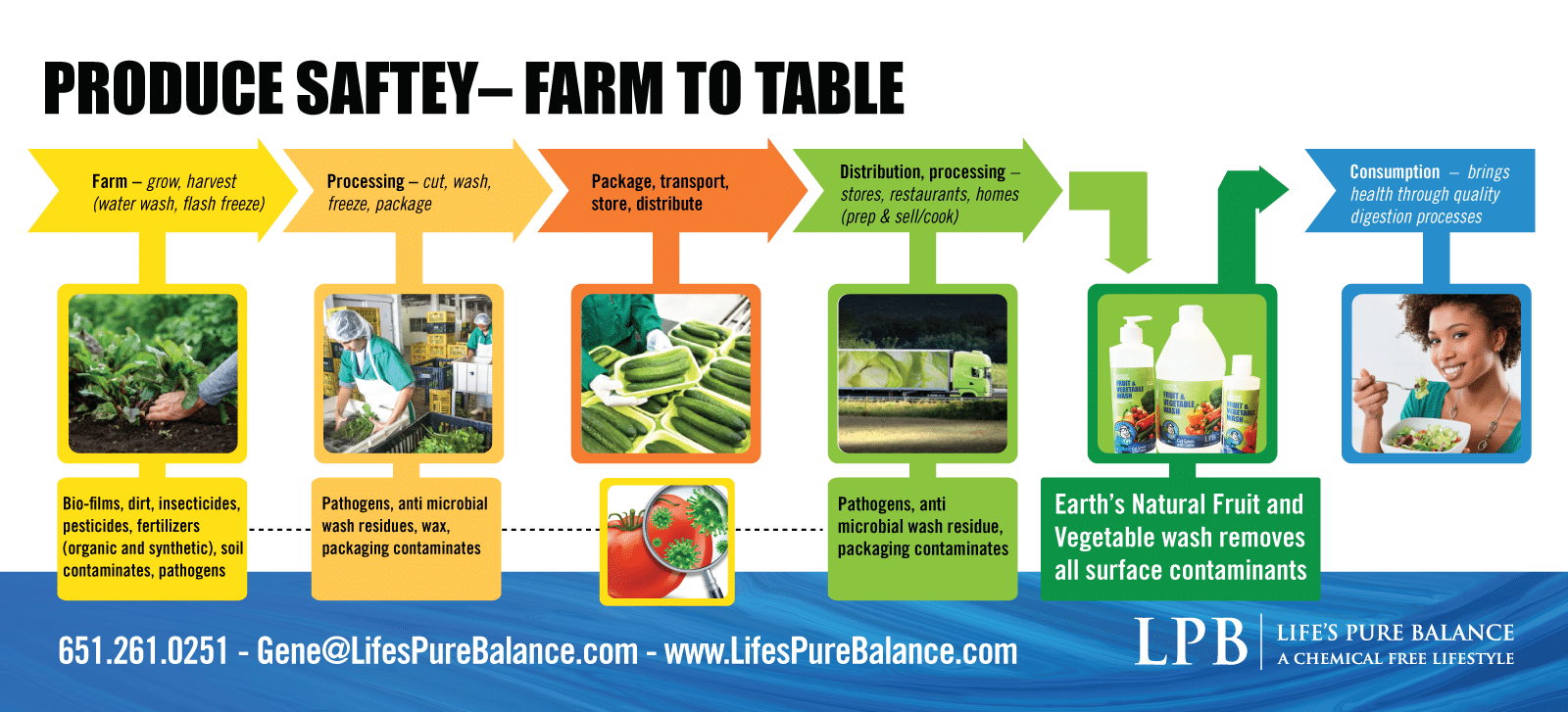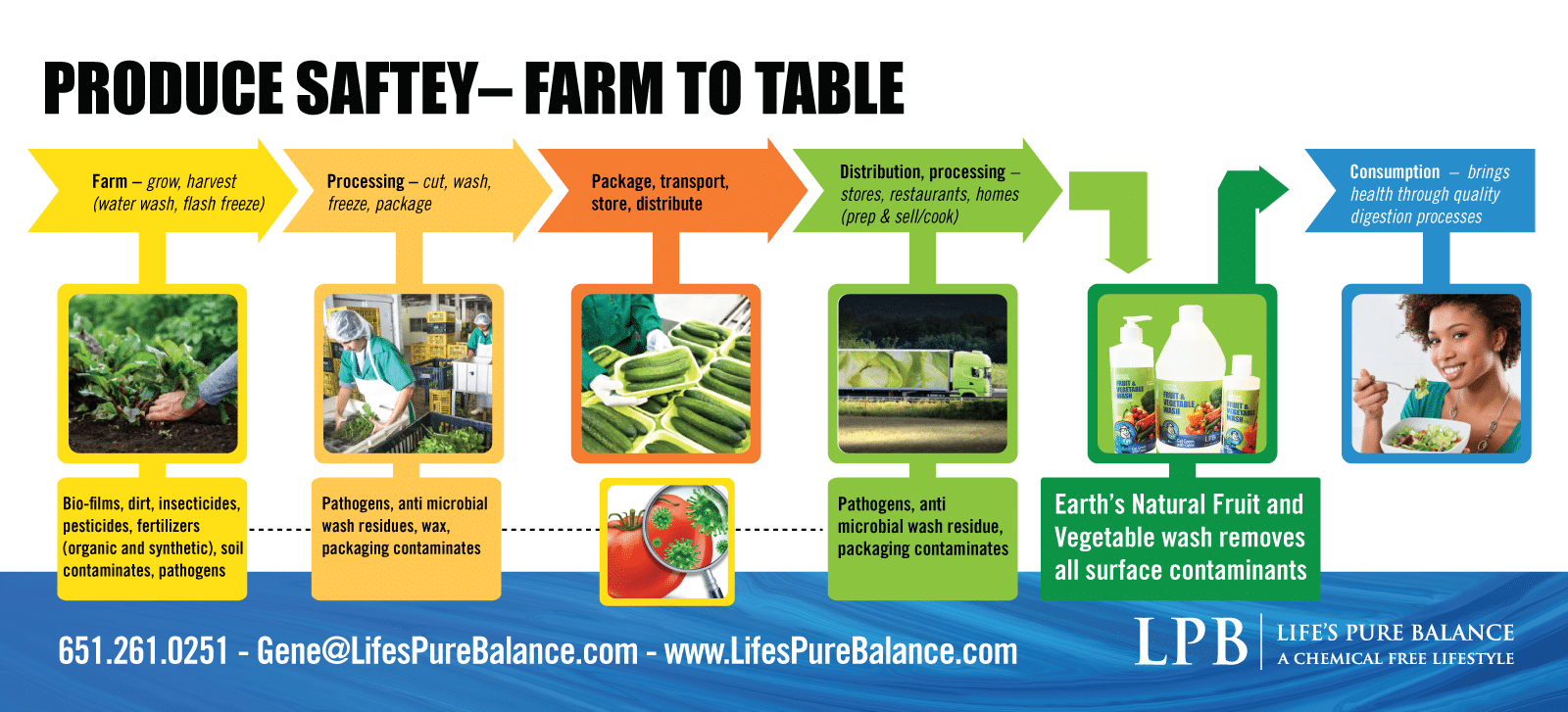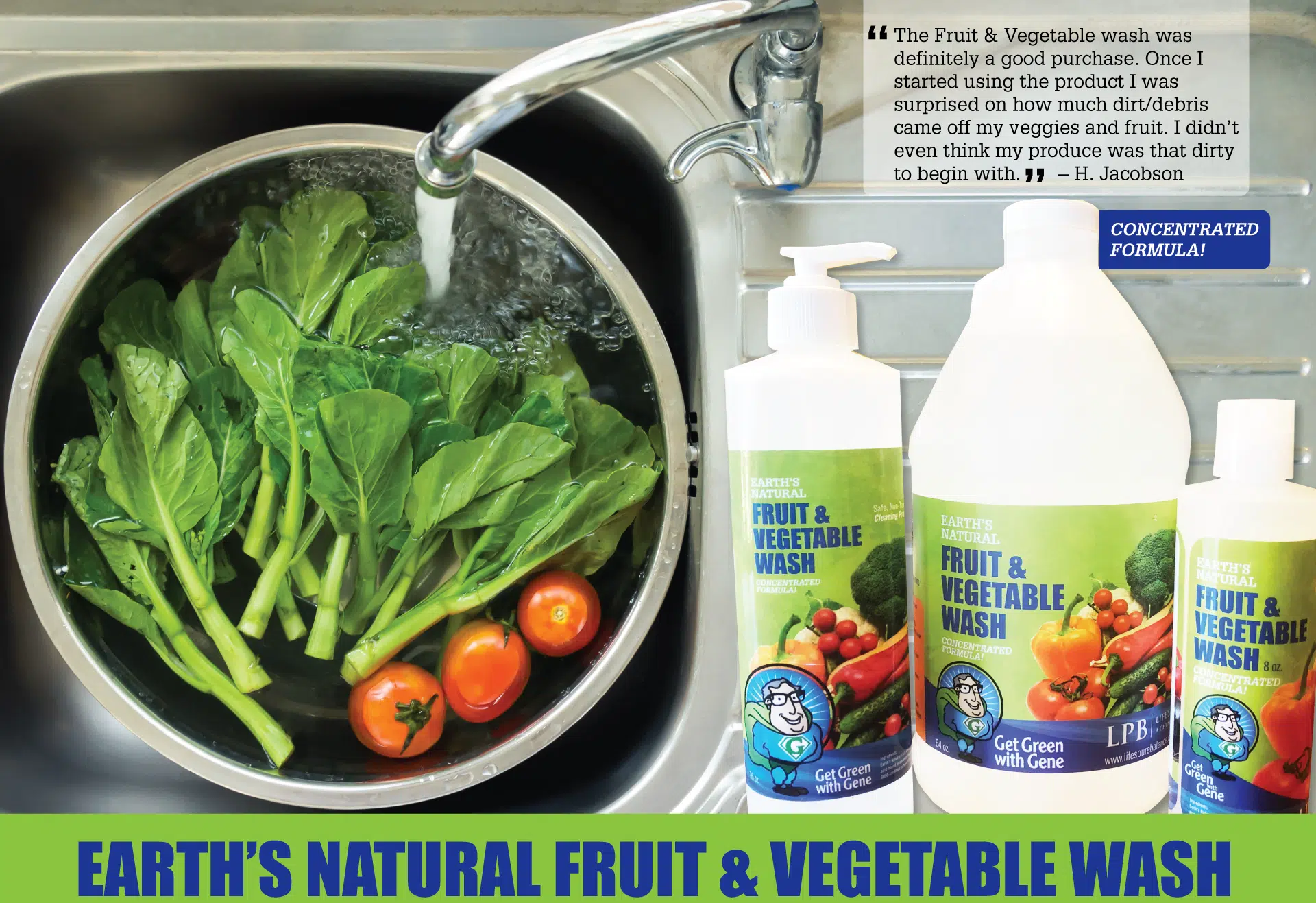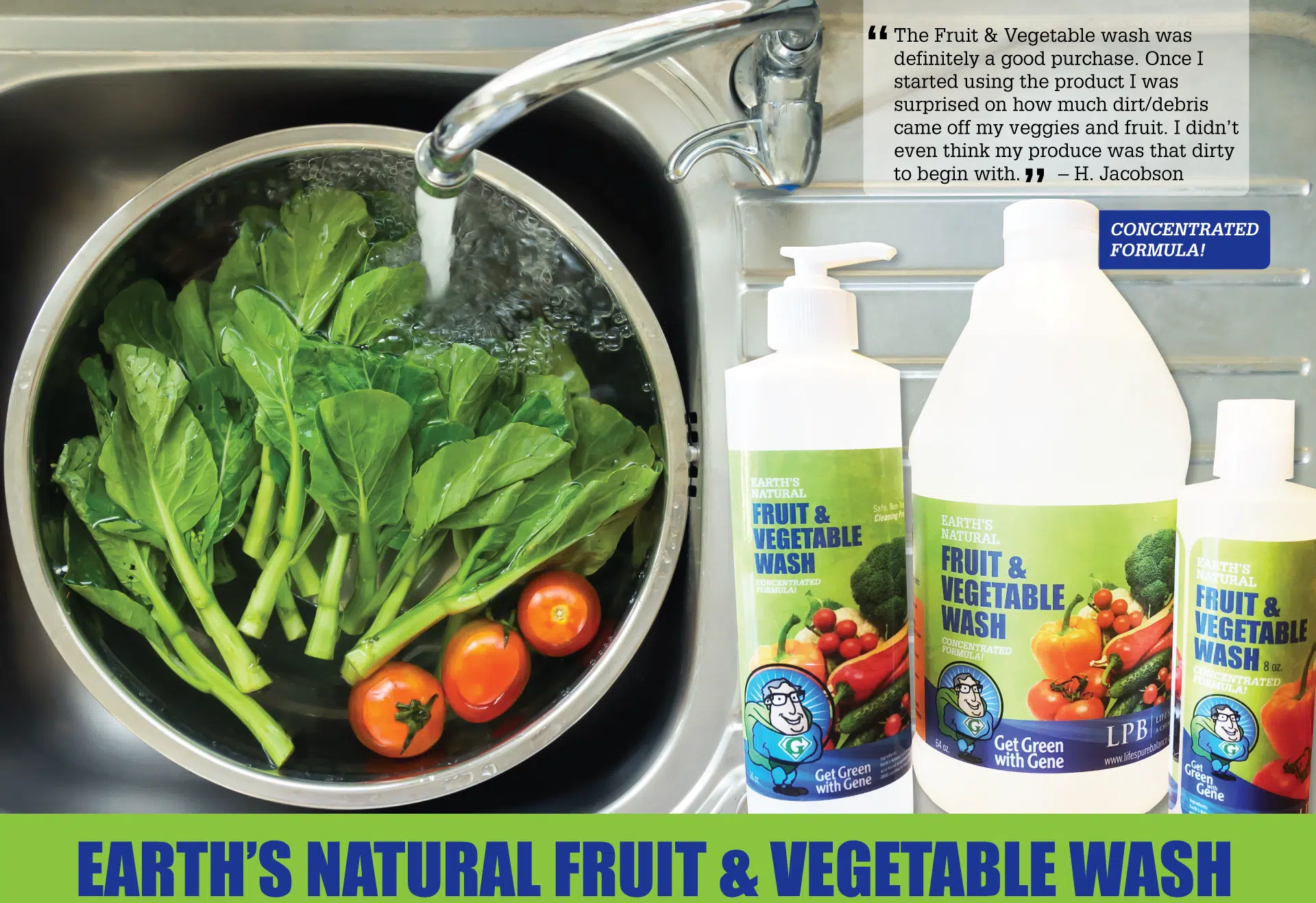 Life's Pure Balance Fruit and Vegetable Wash is the best product I have found to keep our family safe from harmful chemicals and toxins.
Fortunately, I did a lot of research to find the best fruit and veggie wash. At the same time, I wanted to find one that is easy to use so the whole family remembers to use it. They are a locally owned company and makes us feel wonderful for supporting them.
Here is a special article about this frequently asked question…
Should I Wash Fruits & Vegetables I Buy at the Grocery Store in a Fruit & Veggie Wash?
By Bill Adler, MPH, RS
Technical Food Safety Consultant