Nego 2-in-1 Clever Food Chopper Cutter & Cutting Board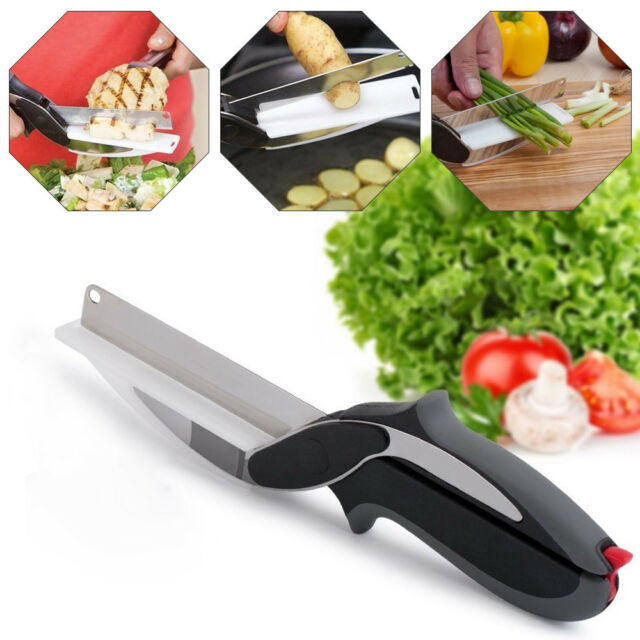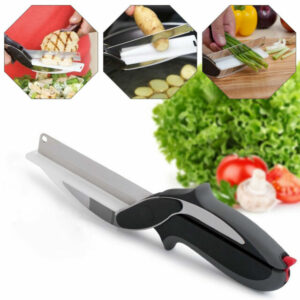 We use it for:  You can slice and dice to cut greens, vegetables, and other ingredients right in the pan or bowl. It's so quick and easy. There's no need to wash big cutting boards or your working surface after cutting.
About:  Clever food cutter made from German stainless steel, rust-resistant, anti-stain, easy to clean and durable. The ergonomic design offers a non-slip handle with a secure comfortable grip in the palm of your hands. Making your cutting much safer and easier. Locking safety hinge helps prevent accidental cuts.
Features:  can be washed in the dishwasher or by hand under warm water right after usage. Knife detachable for ease of additional cutting purposes.