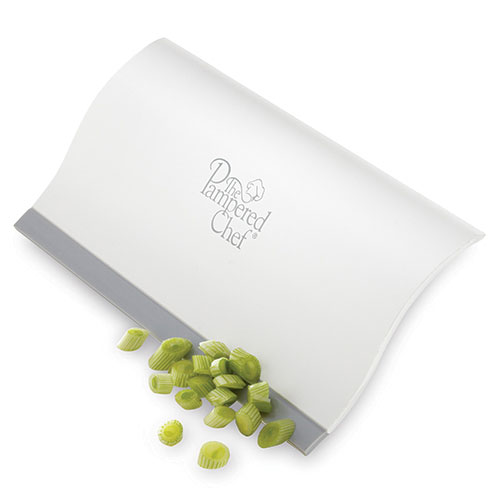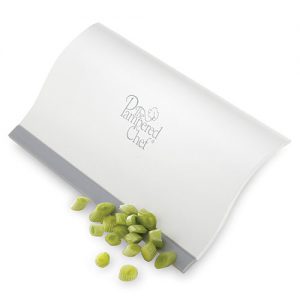 We use it for:  I love this little tool.  I appreciate the rubber bottom for scraping food off another surface and scooping it up into a bowl or pan.  It's very handy!
About:  Making food prepping simple and easy!
Features:  Plastic with rubber bottom.  Fits nicely in your hand.  Dishwasher safe.