Why Organic?… Always try use Organic products to avoid high pesticide residue on your food. Certified Organic means NO… GMO's, synthetic pesticides, roundup herbicides, hexane, sewage sludge, growth-promoting antibiotics or ractopamine drug residues. Keep you and your family safe, buy Organic!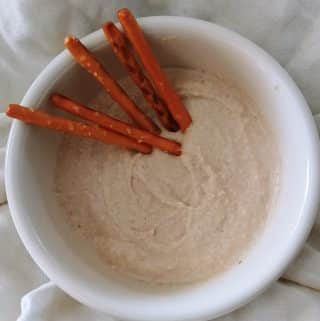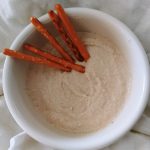 I can't help but call it Logan's Hummus because it is something that accommodates my little grandson's multiple food allergies. We have to make all his food by hand to keep him safe. 
Logan's Hummus is GLUTEN FREE, DAIRY FREE, WHEAT FREE, SOY FREE, YEAST FREE, OIL FREE and OAT FREE.  It's always a victory for us when we make something allergy friendly for him and that he likes.  Now Logan's Hummus is a family favorite.  I know you will like it too. 
I also have another hummus listed on the website that has more highly seasoned ingredients.  Some of us want a little more flare in our hummus.  So of course I had to create one of those as well.