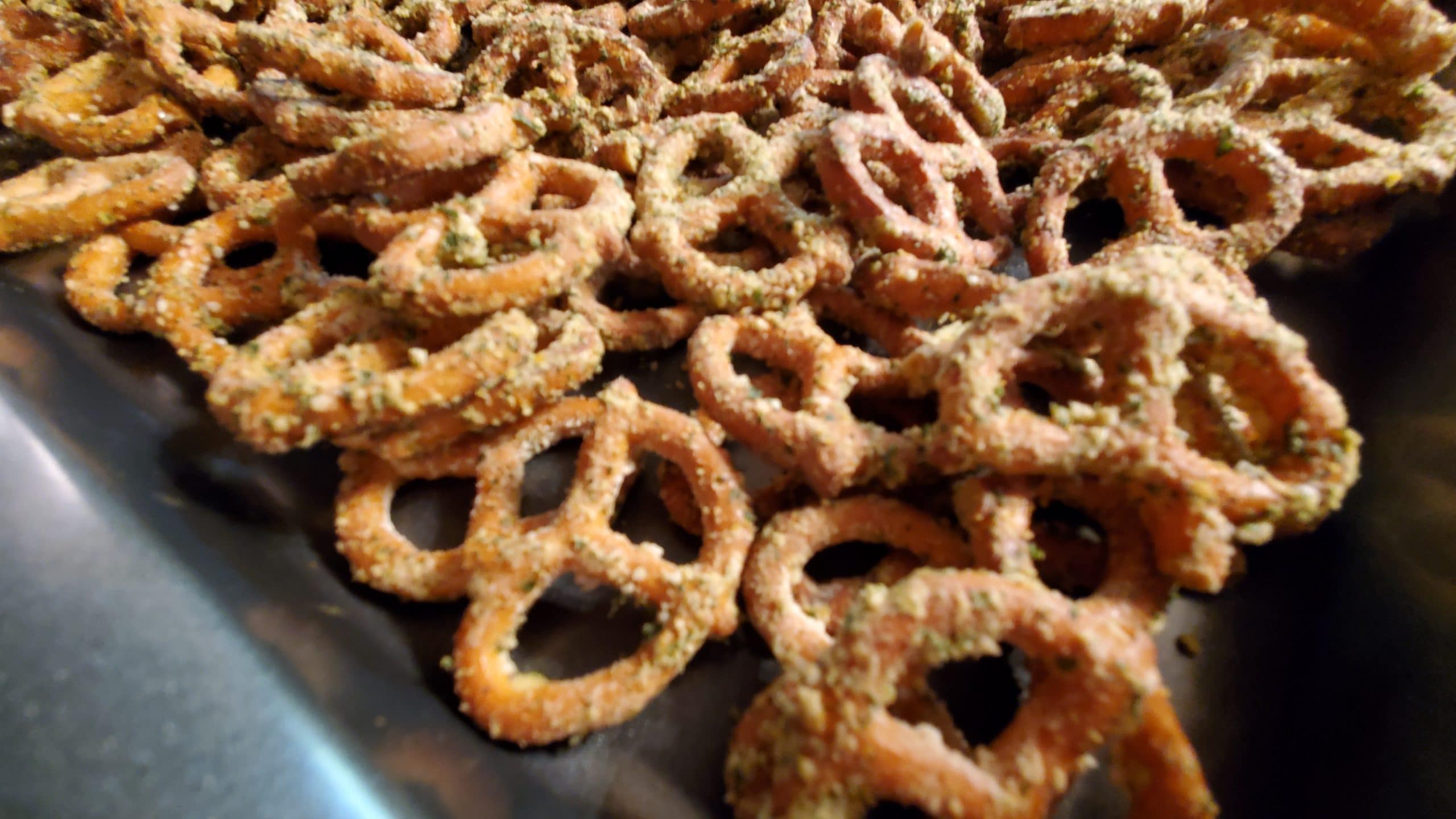 This quick and easy Garlic Ranch Pretzels recipe is fun to share with friends and family. We enjoy our Farr Better Garlic Ranch Pretzels at the lake, the cabin, boat rides, or any gathering. It's definitely a crowd-pleaser.
Why is this Garlic Ranch Pretzel recipe Farr Better?  Because we make it with fresh organic seasonings and allergy-friendly for those who have food sensitivities. 
Enjoy our Farr Better Garlic Ranch Pretzels all year round!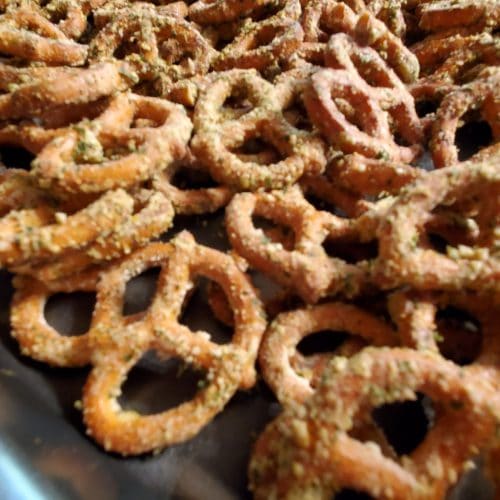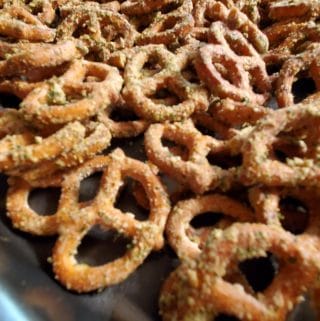 Farr Better Garlic Ranch Pretzels
A friend of ours made these with the regular powder ranch dressing mix along with some other ingredients and oil. It was a big hit. That's when I get inspired to do an allergy-friendly version so our family and friends can enjoy it.
Print
Pin
Rate
Add to Collection
Go to Collections
Instructions
Step 1 DRY INGREDIENTS
Add all the dry ingredients (except the rice milk powder) to a mortar pestle or grinder and gride for a minute or less. Grind it only if you want the ingredients to be super fine. Otherwise, just combine all dry ingredients together and mix. The dry ingredient's total Yield is 3/4 cup.
Step 2 ADD RICE MILK POWDER
You are adding the rice milk powder afterward because it doesn't need to be ground up. Add it to the mortar pestle bowl with the other seasonings. Mix together with a spoon thoroughly.
Step 3 MELT BUTTER
Heat the oven to 350 degrees F.

Melt the butter In a saucepan on the stove or microwave-safe dish for about 20 seconds.
Step 4 PRETZEL PREP
Add pretzels to a large mixing bowl.

Once the butter is melted, pour it onto the pretzels. Mix together thoroughly. Then add the dry ingredients with about a 1/4 cup at a time and mix. Do this a few times until the powder mixture covers the pretzels evenly. HINT: Sometimes I save some for later to cover the pretzels after they are cooked.

Add the pretzels to a baking sheet or two, so they are spread out evenly.

Bake for 5-7 minutes. Take out and let cool before you add them to a bag or airtight container. Add more powder mixture if you want for even more flavor.
Notes
Thank you for choosing Farr Better Recipes®. We believe everyone deserves to FEEL GOOD and ENJOY LIFE!
I prefer:
Glutino® Gluten-Free Pretzels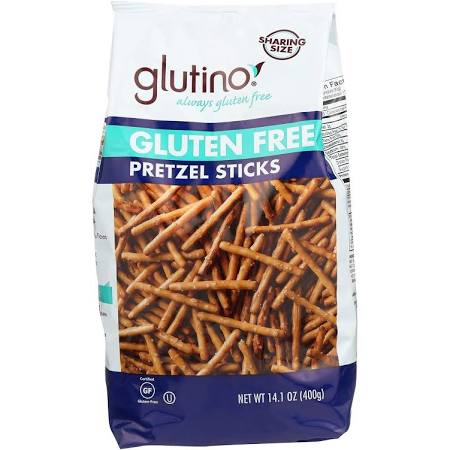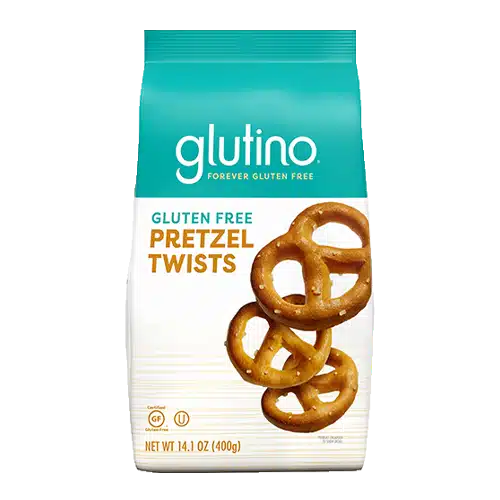 Essona™ Organics Organic Rice Milk Powder