This post may contain affiliate links. This means if you click on the link and purchase the item we may receive an affiliate commission.  Regardless, we only recommend products or services that we believe will add value to our readers. To read our full affiliate disclosure please visit our disclosure page, which can be found here. 
Here are a variety of kitchen cooking utensils that I find very helpful for cooking.  I try to find eco-friendly, allergy-friendly utensils.  Check these out!
These full sets are a beautiful option if you want to buy everything you need all at once.  Great gift idea.
Kitchen utensil accessories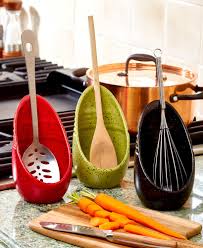 Tongs
I use these wooden ones to get the bread out of the toaster.

We use it for:  It's important to have some of these utensils when cooking meals for the Farr Better Recipes®. I use many of them.  That's why I put them on the website.