This post may contain affiliate links. This means if you click on the link and purchase the item we may receive an affiliate commission.  Regardless, we only recommend products or services that we believe will add value to our readers. To read our full affiliate disclosure please visit our disclosure page, which can be found here. 
Mushrooms work as a perfect non-meat substitute, but most of all help fight cancer and contributes to renewing cells. Moreover, the powerful mushroom has proven helpful combating viruses. Learn to love them if you don't already.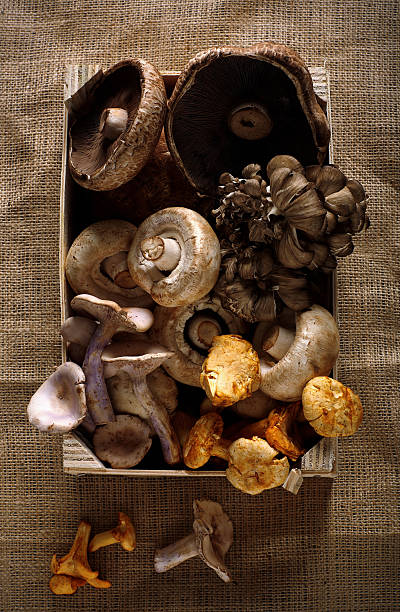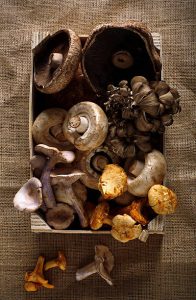 How do they taste?
Mushrooms—which aren't a veggie or a fruit, but a type of fungus—have a uniquely savory flavor known as umami, and a dense, meaty texture when cooked. That, of course, means that they're the perfect base for vegetarian versions of classic meat dishes: burgers, tacos, hot dogs, bolognese, even steak. From Self
They create so much flavor in dishes, which is why they take center stage in Farr Better Recipes®.
What are the Amazing Health and Nutrition Benefits?
Meanwhile, this list doesn't cover all the benefits or nutrition information on mushrooms, but I thought I would at least pique your interest.
Fight Cancer

Improve Immunity and Lower Inflammation

Protect Heart Health

Support Energy and Improve Brain Function

Help with Weight Management

Provide Vitamin D 

Promotes Better Brain Function
Strengthens Bones
Detailed information from Dr. Axe.
More information at Organic Facts.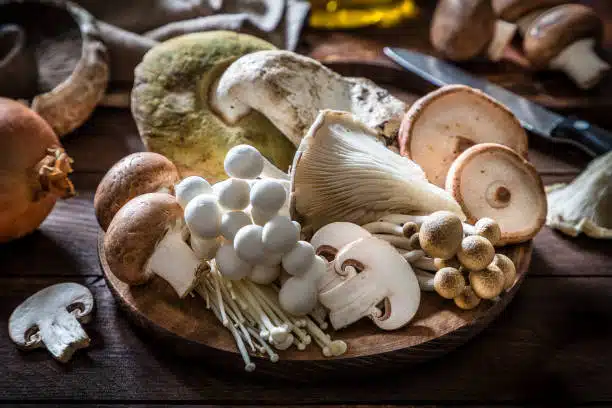 Popular Types of Mushrooms 
Find out more about their uses from CroCycle and Serious Eats Mushroom Shopping guide
There are more than 2,000 varieties of edible mushrooms in all shapes, sizes and textures, but never eat mushrooms in the wild that you don't know are safe — some are poisonous. From Food and Nutrition
Here is a list of the top 21:
Button 

Cremini 

Portobello 

Oyster 

King Oyster 

Shiitake 

Maitake 

Clamshell 

Black Trumpet 

Chanterelle 

Hedgehog 

Porcini 

Chicken of the Woods 

Wood Blewit 

Morel 

Enoki 

Shimeji 

Reishi 

Lion's Mane 

Matsutake 

Giant Puffball 
Mushrooms are not a part of the nightshade family.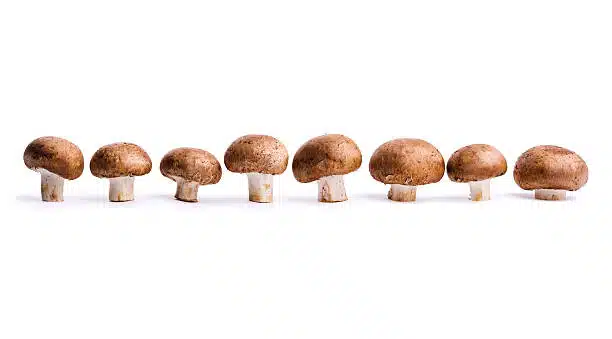 Is the mushroom a vegetable?
Although mushrooms are classified as vegetables, technically they are not plants but part of the kingdom called fungi. However, they share some characteristics with plants.

Surprisingly, mushrooms also provide a small amount of vitamin D and can increase their vitamin D content when they are exposed to light, just like our skin makes vitamin D from sunlight. No other "vegetable" can to do that! Look for high vitamin D mushrooms in your grocery store. From have a plant
Alice Henneman, MS, RD, Extension Educator of Nutrition, Food Safety, and Cooking at the University of Nebraska-Lincoln explained that mushrooms are scientifically classified as fungi. Because they have no leaves, roots or seeds and don't need light to grow, they are not a true vegetable.

However, in terms of nutrition, the U.S. Department of Agriculture considers mushrooms to be vegetables because they provide many of the same nutritional attributes of vegetables.  From Best Food Facts
Remember, if you have an allergy to an ingredient, eliminate it from the recipe.
Where to find this amazing product…  Farr Better Store Options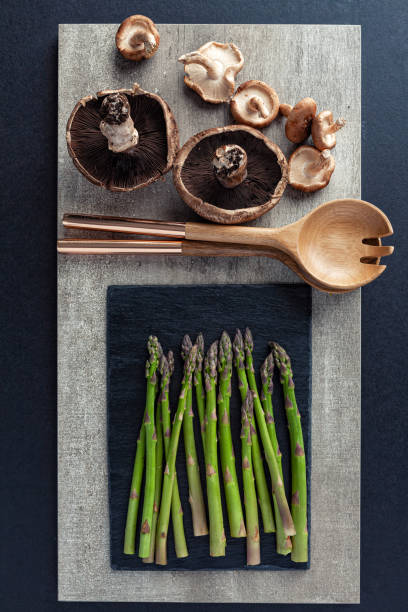 How to prepare Mushrooms for Farr Better Recipes®
Most importantly, it's a good idea to wash your mushrooms. Even though they are a part of the "Clean 15" list, you should always wash your produce. While they are a part of the list with the lowest levels of pesticide residue, it's a good practice to wash your fruit and vegetables.
Nearly 70 percent of the fresh produce sold in the U.S. contains residues of potentially harmful chemical pesticides, according to EWG's analysis.
All things considered, wash them thoroughly with Earth's Natural Fruit & Vegetable Wash to clean 95% or more of the chemicals and toxins off your produce.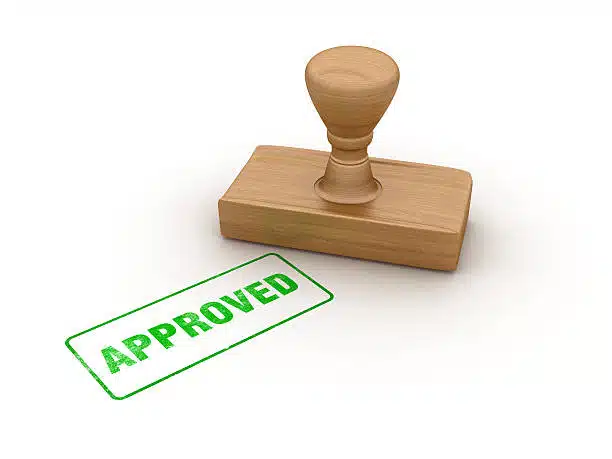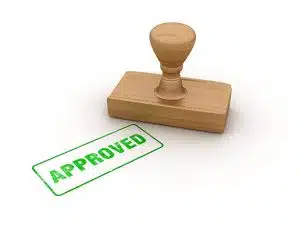 Above all, this is my ♥favorite veggie wash and has my stamp of approval. Click the photo or the link to order yours today. I just did—what a great gift-giving idea.
It must be amazing if Twin Cities Live shared it with everyone!
Clean, Shred, Slice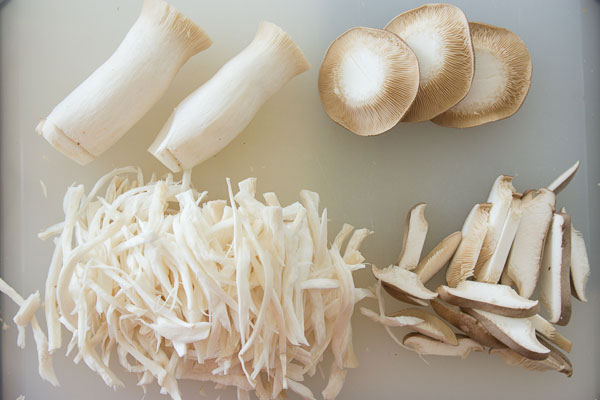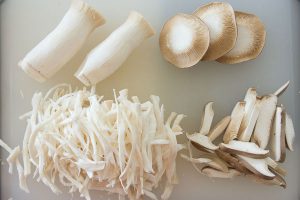 Pick your favorite cutting board from Farr Better Recipes®.
Chopped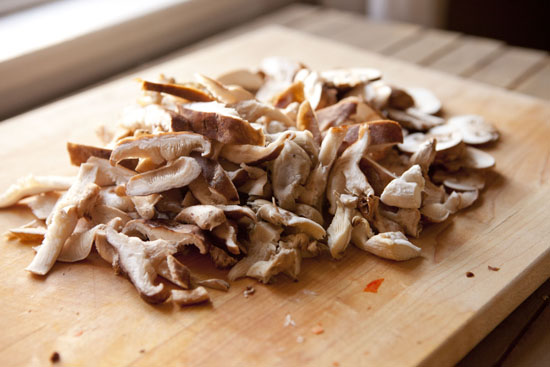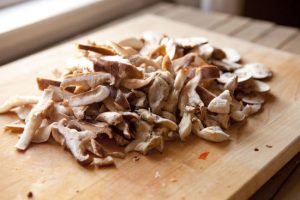 Sliced
Finely chop by hand with a knife.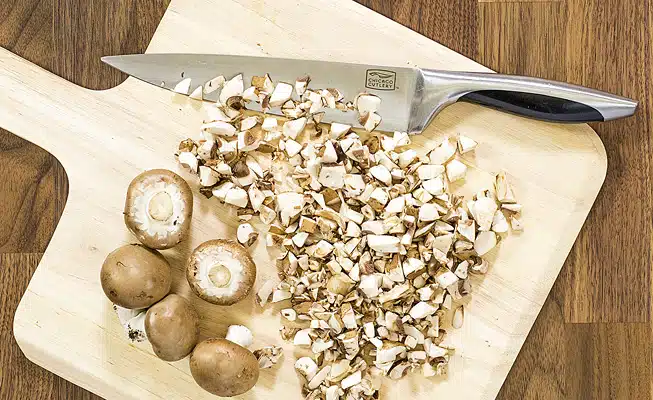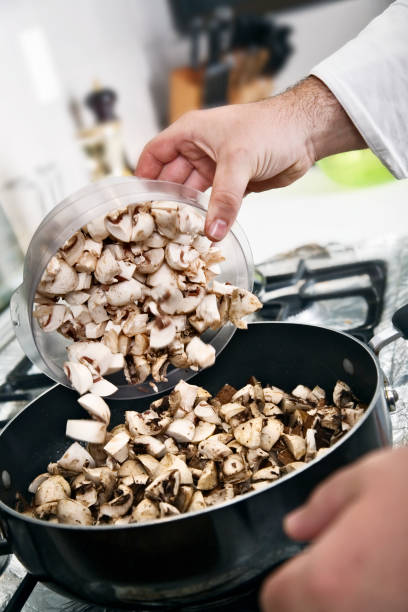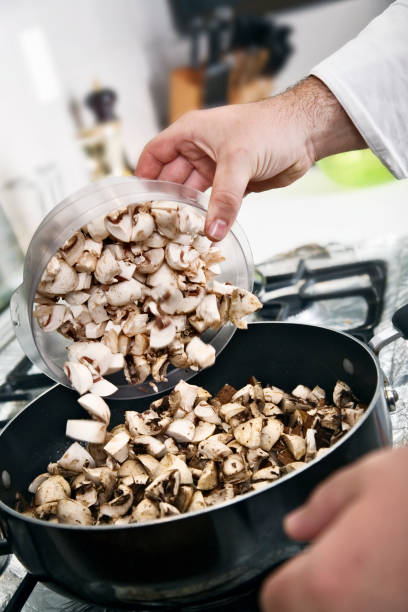 Food Scrapers are very handy for any ingredient that needs scooping up after chopping. It scrapes it up much easier and completely from the cutting board. 
Shred Oyster Mushrooms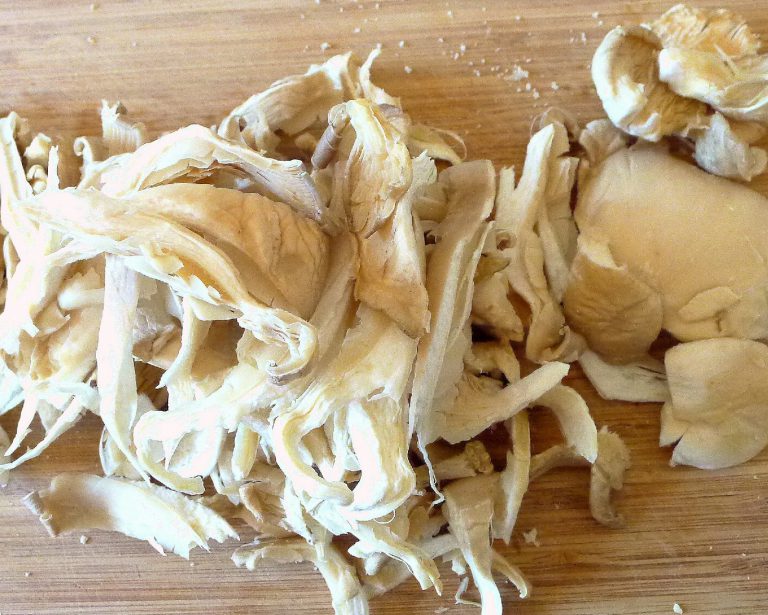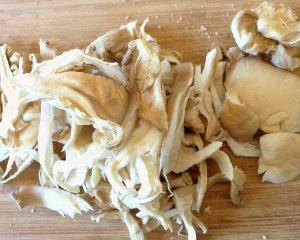 Portobello Mushroom Caps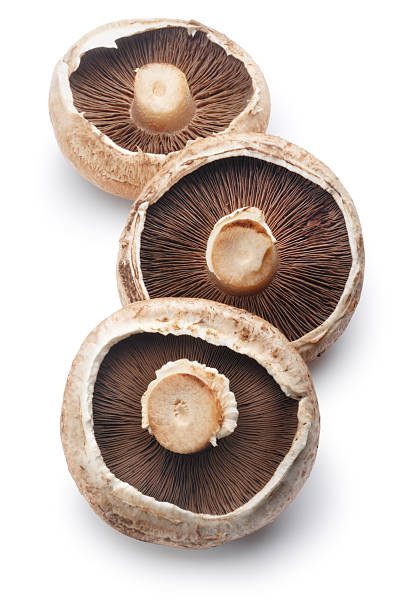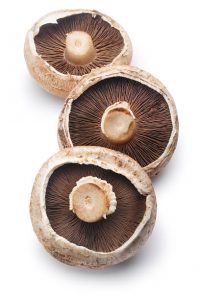 So many choices, all of which we enjoy.  Many varieties provide a meaty taste, making them a favorite option.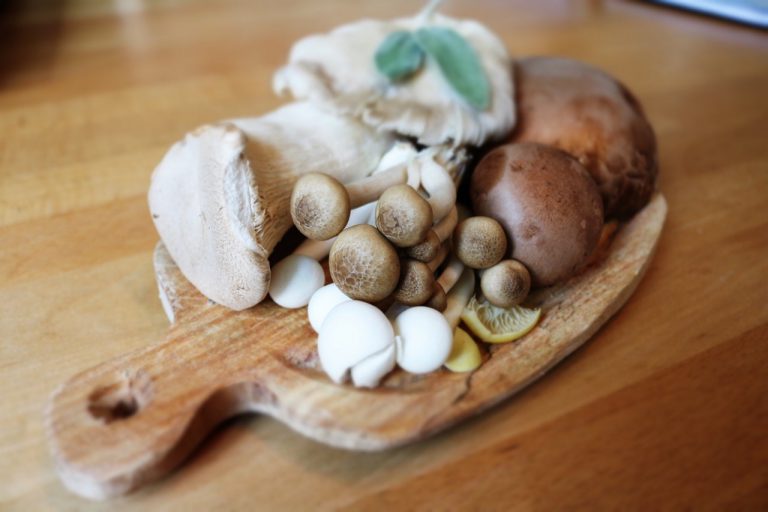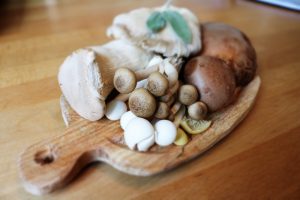 Know more about Every Type of Mushroom from Nutrition Advance. 
Visit our recipe page to see all the recipes that include this beautiful fruit.
You can filter the recipes to either include bell peppers in your recipe or eliminate them due to your dietary restrictions. Hopefully, you can enjoy these delicious Farr Better Recipes®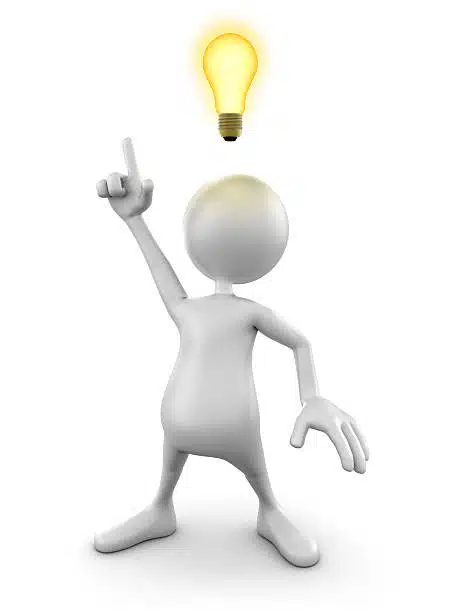 If you do not like them, you should learn too. Some people do not like the taste or texture. But over time, we develop the tastebuds and gain knowledge of how to enjoy them.
My children really enjoy mushrooms raw or in their meals now. Even my aunt learned to love them. Her mother would be so proud of her.
They have learned not to limit themselves and be open to other food varieties when eating Farr Better Recipes.
Thank you for choosing Farr Better Recipes. We believe everyone deserves to FEEL GOOD and ENJOY LIFE!