This post may contain affiliate links. This means if you click on the link and purchase the item we may receive an affiliate commission.  Regardless, we only recommend products or services that we believe will add value to our readers. To read our full affiliate disclosure please visit our disclosure page, which can be found here. 
Many people request artichoke hearts recipes. That's because people don't know what they should do to use them. Most importantly,  it's worth including this vegetable in appetizers or a healthy meal due to the high nutrient value.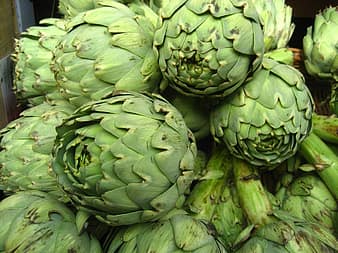 How do they taste?
Artichokes have a clean, fresh, earthy taste like most vegetables.

It doesn't have a strong flavor profile.

Unseasoned artichoke would bring to mind the taste of fried egg whites.

The taste of artichokes when boiled falls somewhere in between celery and asparagus with a gentle nutty undertone like broccoli.

To eat boiled or steamed globe artichokes, just pluck the leaves from the side, and using your teeth scrape the artichoke meat located at the base of the leaves.

The texture of the artichoke meat from the leaves could be likened to a boiled potato. Whereas, the texture of the artichoke heart is juicy, tender, and soft. It can be compared to an eggplant, but with a sweeter taste.

Artichokes that are fried tastes like fried asparagus.

Grilled Artichokes have a more specific and enhanced taste.  It has a sweeter and smoky flavor. The texture is comparable to grilled asparagus.

The mild taste of an artichoke is actually what makes it versatile because it can easily be paired with other ingredients to concoct unique and delicious recipes.  From Daily Waffle
Ultimately, it is nice to have a variety of options to enjoy this healthy vegetable. As you can understand, these make an excellent addition to the Farr Better Recipes®.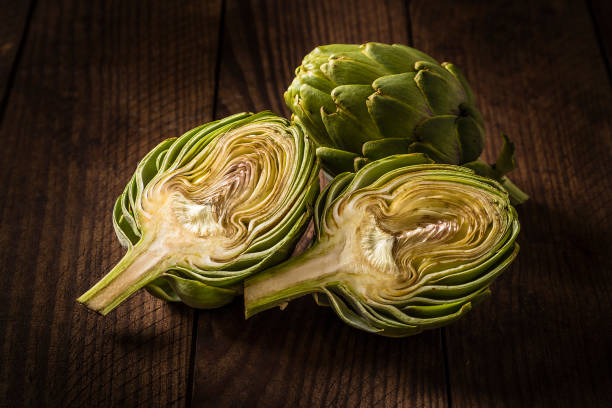 What's the Amazing Nutrition and Health Benefits of Artichoke Hearts?
Meanwhile, this list doesn't cover all the benefits or nutrition information on Artichoke Hearts; however, I thought I would at least pique your interest.
Artichokes…
are full of nutrients
contain a ton of protein
are high in fiber
may boost your immune system
are high in polyphenols
can help treat allergies
can help lower body fat
may help reduce the risk of cancer
are a whole food
Detailed information from Women's Health.
How do you buy fresh artichokes?
When selecting artichokes, the heaviest and firmest artichokes are best. If you press the leaves against themselves, it will create a slight squeaking sound, and this is a good indicator of an artichoke being fresh. More information from Dr. Axe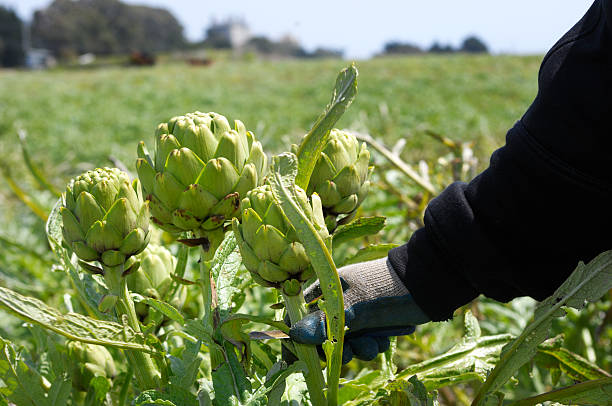 Artichokes are not in the nightshade family.
All nightshade plants contain compounds called alkaloids. One alkaloid found in nightshade vegetables, solanine, may be toxic in large quantities or in a green potato. There's no evidence solanine is harmful in typical food amounts. And solanine isn't only found in nightshades—blueberries and artichokes contain it, too. From healthline
Is the artichoke a vegetable?
Yes, it is. Detailed information is available with the Gardening Channel. They explain it well.
Remember, if you have an allergy to an ingredient, eliminate it from the recipe.
Where to find this amazing product…  Farr Better Store Options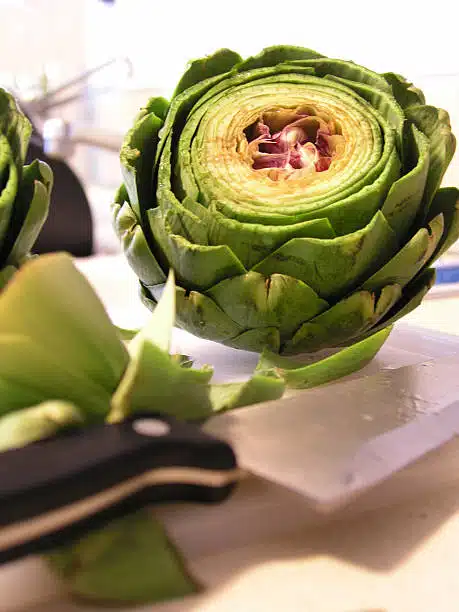 How to prepare artichoke hearts for Farr Better Recipes®
Most importantly, it's a good idea to wash your artichokes. While they are a part of the list with the lowest levels of pesticide residue, it's a good practice to clean them because people love to cook and eat the petals of the artichoke.  
Nearly 70 percent of the fresh produce sold in the U.S. contains residues of potentially harmful chemical pesticides, according to EWG's analysis.
All things considered, wash them thoroughly with Earth's Natural Fruit & Vegetable Wash to clean 95% or more of the chemicals and toxins off your produce.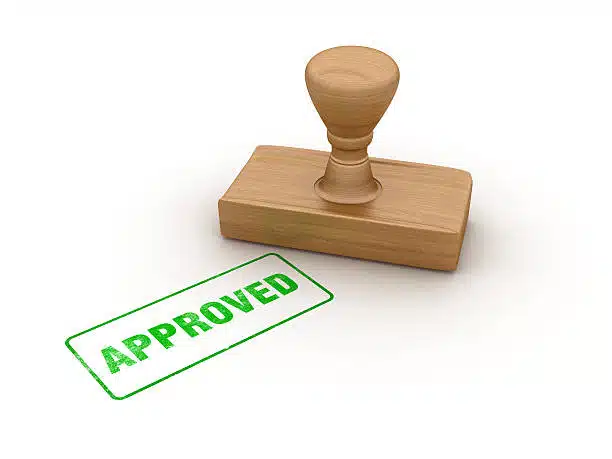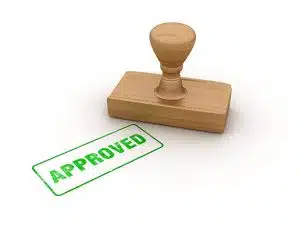 Above all, this is my ♥favorite veggie wash and has my stamp of approval. Click the photo or the link to order yours today. I just did—what a great gift-giving idea.
It must be amazing if Twin Cities Live shared it with everyone!
There are many videos online that show you how to prep a fresh artichoke. Rather than post all of them, choose one that works best for you. Here are a few photos to give you an idea of how to prep it.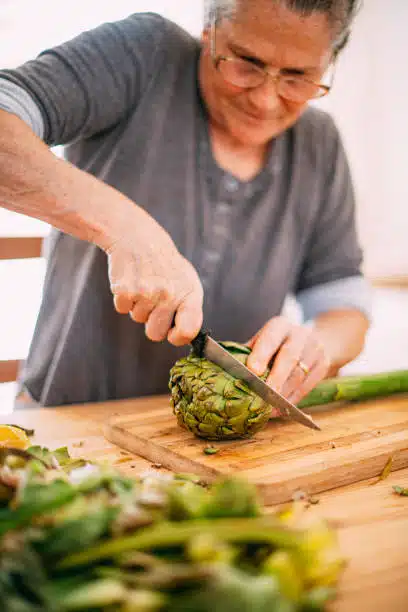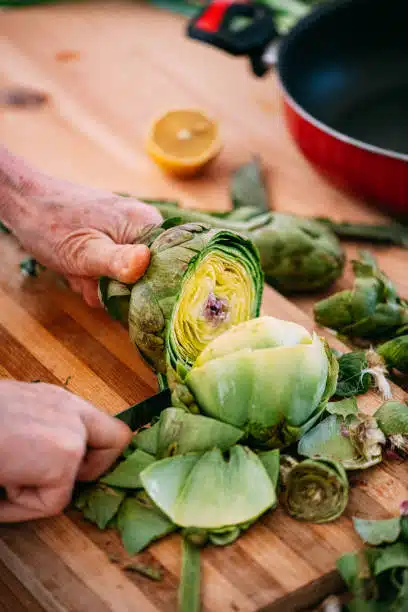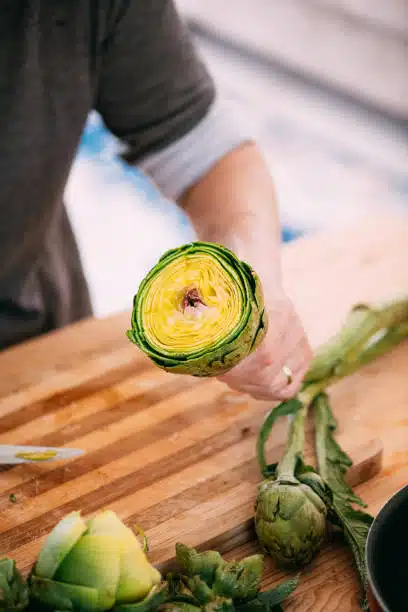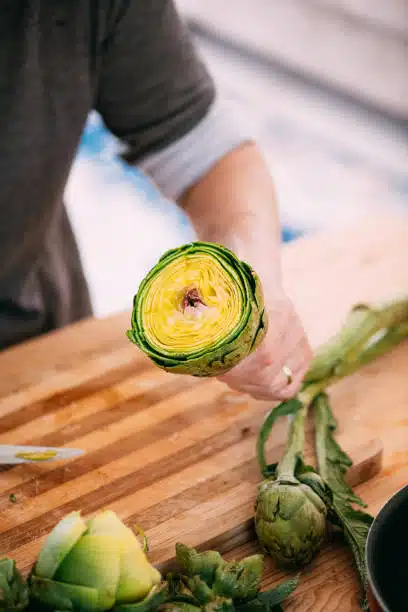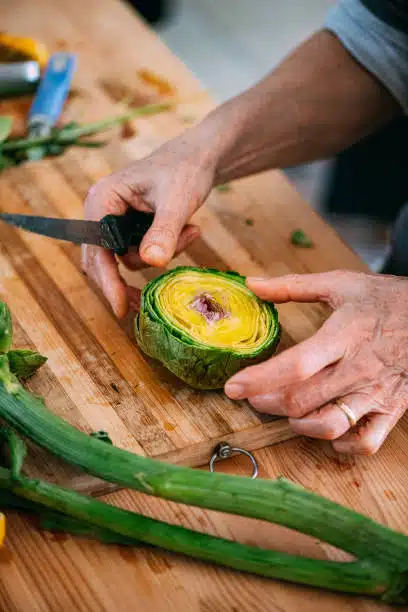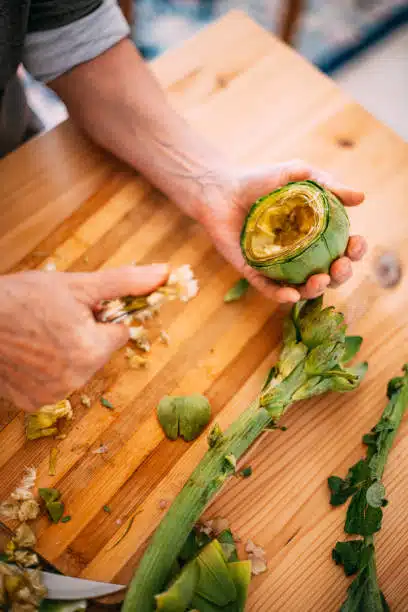 The most convenient route is to purchase it premade. I have my favorite options listed here at Purchase Artichoke Hearts from Farr Better Recipes®.
Whole Artichoke Hearts and Halved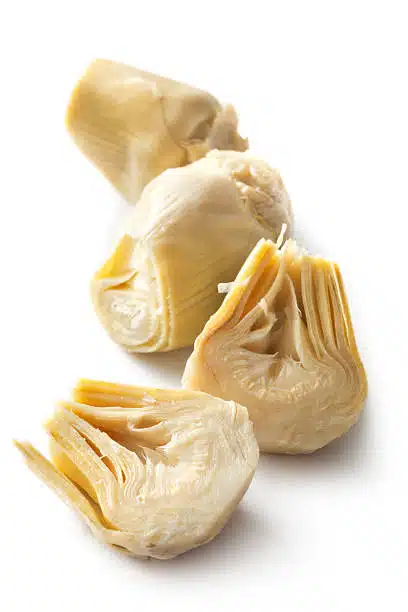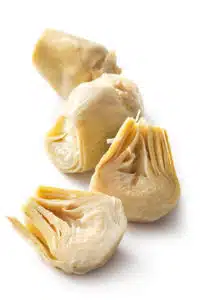 Finely Chopped Artichoke Hearts with a Knife.
You could also use a Mini Hand Chopper.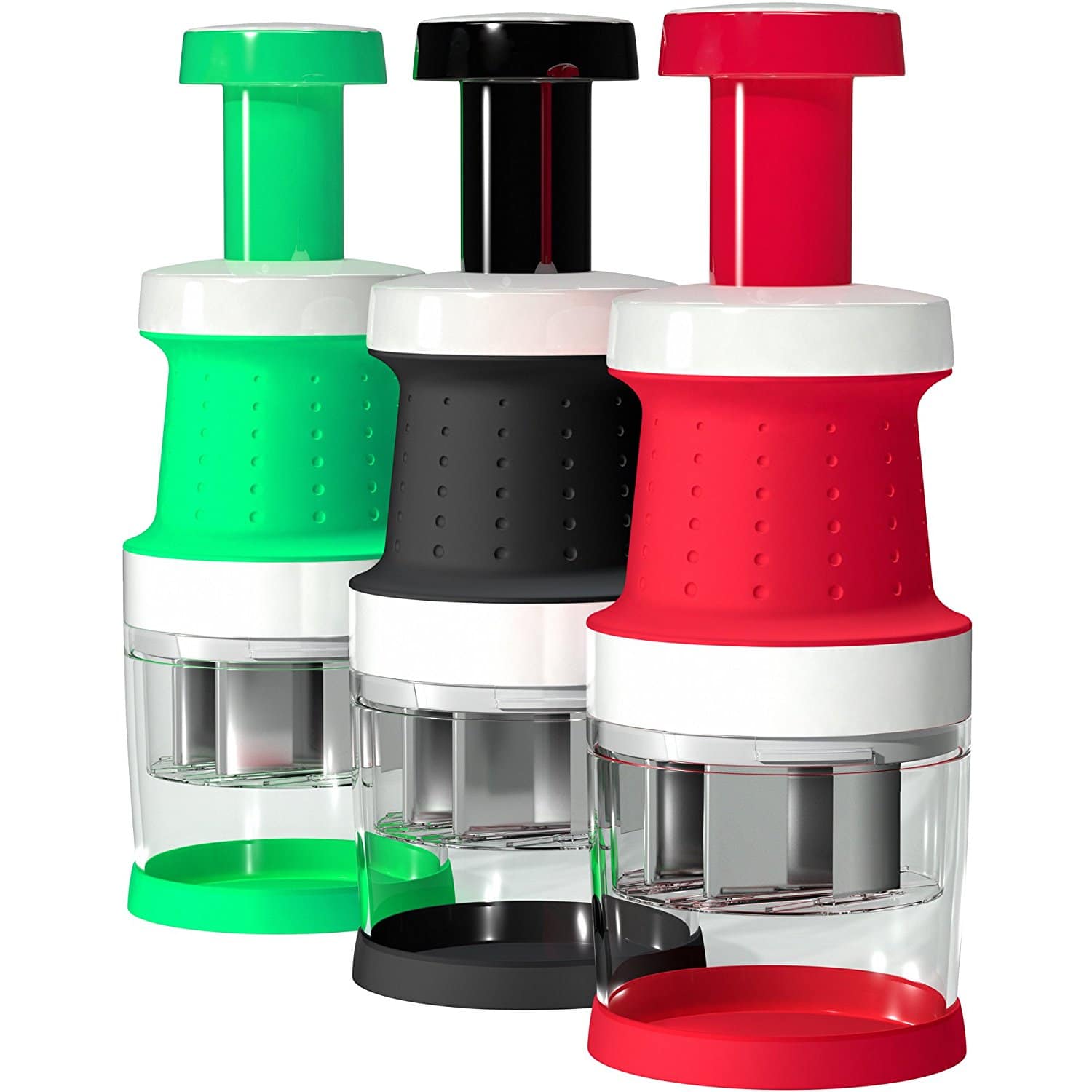 Food Scrapers are very handy for any ingredient that needs chopping. I feel especially for moist ones. It scrapes it up much easier and thoroughly. 
Pick your favorite cutting board from Farr Better Recipes®.
So many great things to say about Artichoke Hearts. Did you know?…
March 16th is National Artichoke Day.
One of the oldest foods known to humans is the artichoke.
The artichoke is a perennial thistle that originated in the Mediterranean.

The artichoke is technically a flower bud that has not yet bloomed.

The top artichoke producers today are Spain, France, and Italy.

It wasn't until the 20th century that artichokes were grown in the United States.

California produces 100% of the United States artichoke crop, with Castroville, California calling itself the "Artichoke Center of the World."

In 1947 Marilyn Monroe, then still going by her given name Norma Jean, was crowned Castroville's first Artichoke Queen.

One artichoke plant can produce more than 20 artichokes per year. These cool facts are from Top Food Facts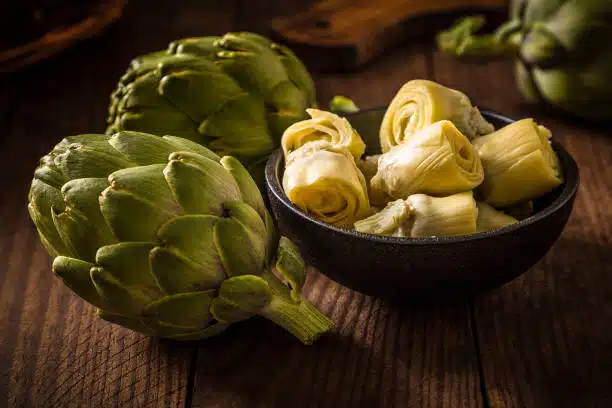 Visit our recipe page to see all the recipes that include this beautiful vegetable.
You can filter the recipes to either include artichokes in your recipe or eliminate them due to your dietary restrictions. Hopefully, you can enjoy these delicious Farr Better Recipes®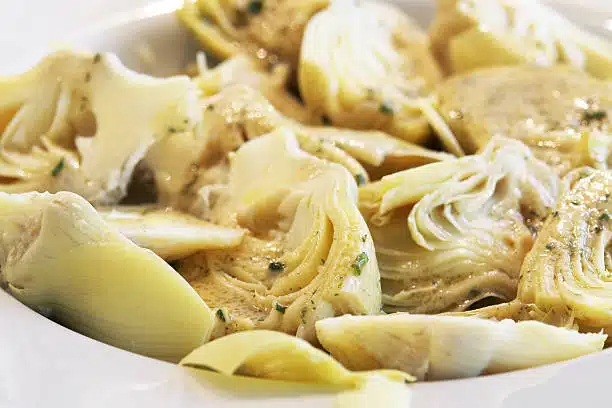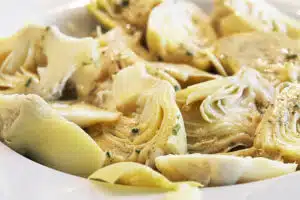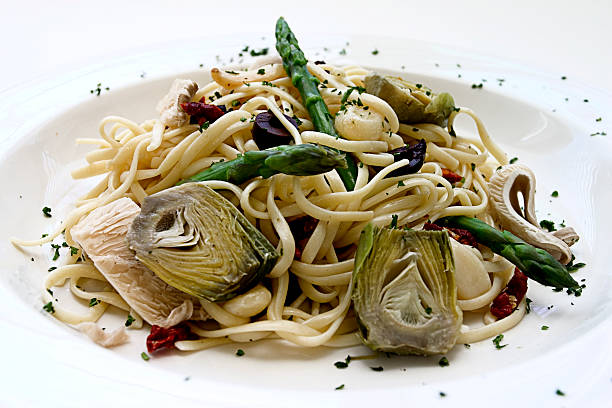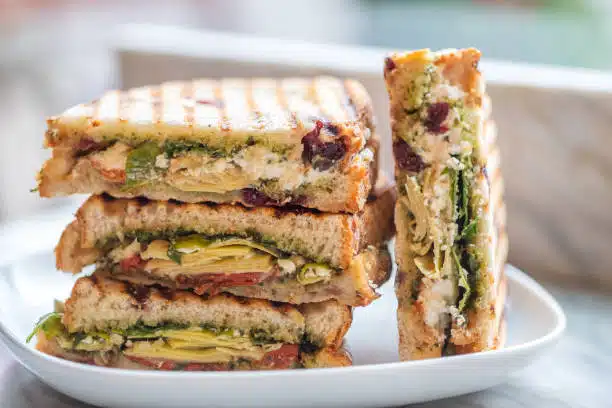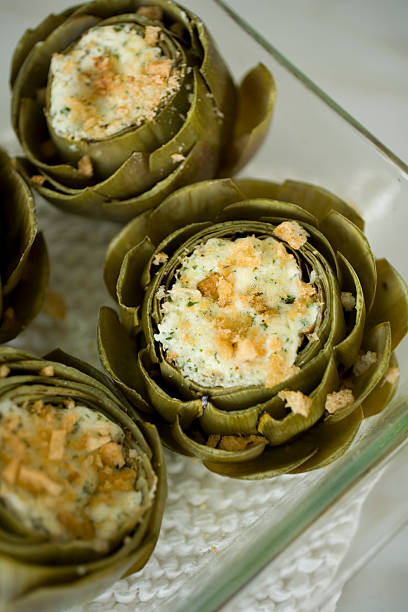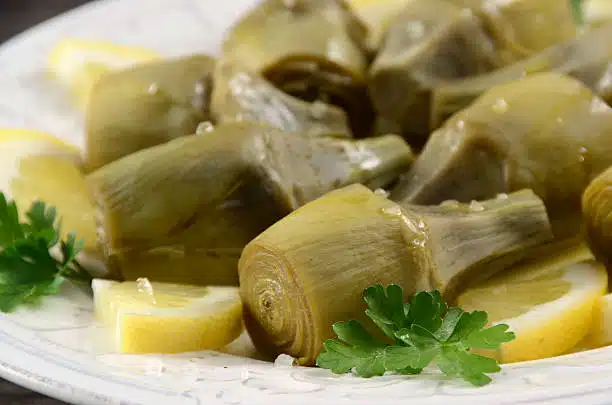 Thank you for choosing Farr Better Recipes. We appreciate you sharing this with friends and family by clicking the social media buttons below. We believe everyone deserves to FEEL GOOD and ENJOY LIFE!