This post may contain affiliate links. This means if you click on the link and purchase the item we may receive an affiliate commission.  Regardless, we only recommend products or services that we believe will add value to our readers. To read our full affiliate disclosure please visit our disclosure page, which can be found here. 
FBR Loves Coriander Seeds (Cilantro)
12 Powerful Health Benefits of Coriander Seeds
This list doesn't cover all the benefits or nutrition information, but I thought I would at least pique your interest.  
1) Anticancer Potential
2) Reduces Skin Inflammation
3) Relieves Skin Disorders
4) Lowers Cholesterol Levels
5) Treats Diarrhea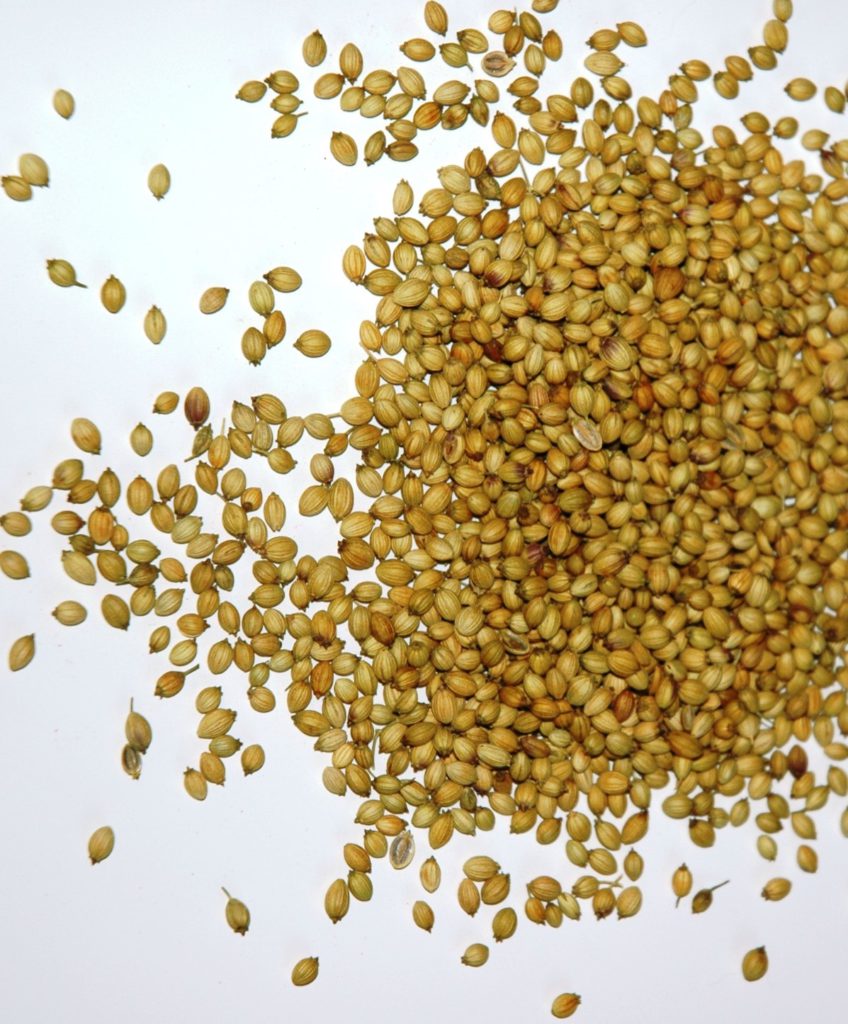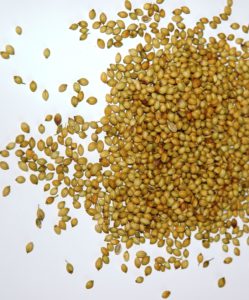 6) Regulates Blood Pressure
7) Treats Ulcers
8) Salmonella Protection – This one is worth talking about for a moment. Especially to restaurants. 
Salmonella is one of the most dangerous causes of foodborne illnesses in the world, so any natural way to protect yourself against it is very important. Coriander has unusually high levels of dodecenal, a natural compound that is actually twice as powerful an antibiotic as the leading treatment for salmonella-based illness. This is confirmed by a study from the University of California at Berkeley. 
9) Improves Bone Health
10) Aids in Digestion
11) Eye Care and preventing vision disorders
12) Manage Diabetes
Detailed information from Organic Facts.
Cilantro vs Coriander: What's the Difference?
In North America, cilantro refers to the leaves and stalks of the plant. The word "cilantro" is the Spanish name for coriander leaves. Meanwhile, the dried seeds of the plant are called coriander.

Internationally, it's a different story. Coriander is the name for the leaves and stalks of the plant, while the dried seeds are called coriander seeds.

To avoid confusion, the rest of this article refers to the leaves and stalks of the Coriandrum sativum plant as cilantro and the dried seeds as coriander.

Despite coming from the same plant, cilantro and coriander have significantly different nutrient profiles, tastes and uses. More details from healthline. 
FAQ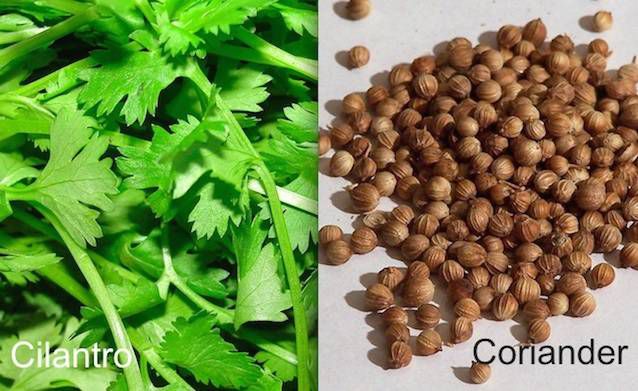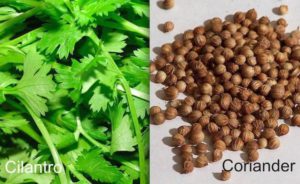 Using a Mortar and Pestle is a great way to grind the coriander seeds into powder.  
Dry roasting or heating coriander seeds can enhance their taste and aroma. However, ground or powdered seeds lose their flavor quickly, so they're best enjoyed fresh. From healthline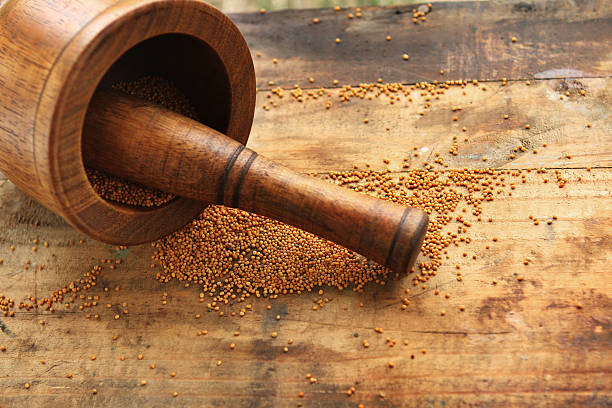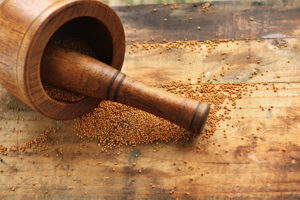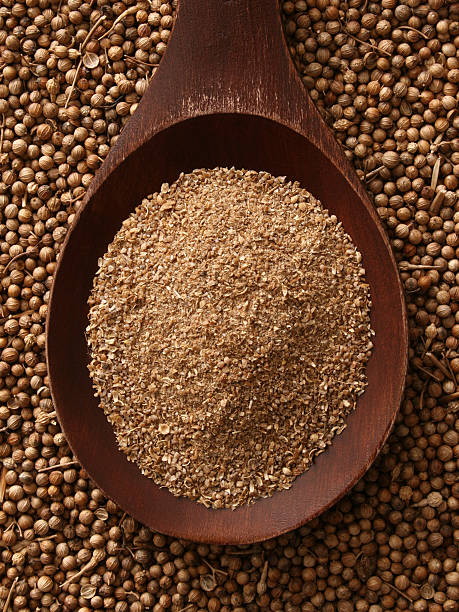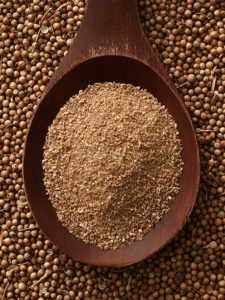 The different properties of cilantro and coriander have led people to use them differently in recipes.

The refreshing, citrusy taste of cilantro leaves has made them a common garnish in South American, Mexican, South Asian, Chinese and Thai dishes.

Fresh cilantro is typically added just before serving since heat can quickly reduce its flavor. From healthline
Cilantro Dishes

Salsa

Guacamole

Soups

Coriander Dishes

Rice dishes

Soups and stews

Pickled vegetables
Besides adding amazing flavor to your meal, boost your health with the benefits of organic coriander.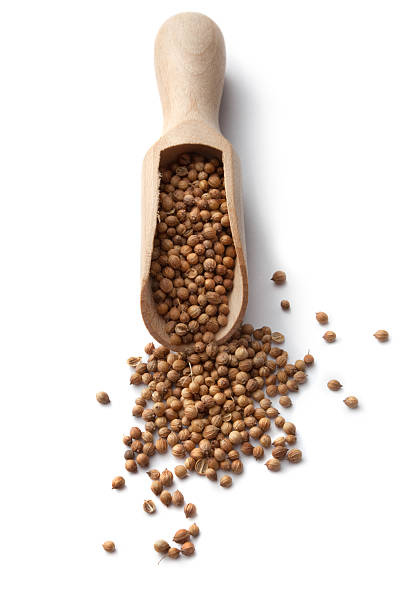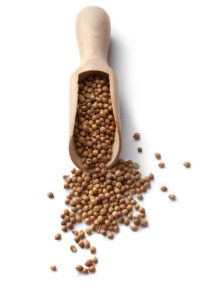 Remember if you have an allergy to an ingredient, eliminate it from the recipe.
Click here for this amazing product and find out why to buy organic and certified products …  Purchase Organic Coriander
Thank you for choosing Farr Better Recipes. We appreciate you sharing this with friends and family by clicking the social media buttons below.  We believe everyone deserves to FEEL GOOD and ENJOY LIFE!