This post may contain affiliate links. This means if you click on the link and purchase the item we may receive an affiliate commission.  Regardless, we only recommend products or services that we believe will add value to our readers. To read our full affiliate disclosure please visit our disclosure page, which can be found here. 
FBR Loves Cayenne Pepper
More than 15 benefits of using cayenne pepper
This list doesn't cover all the benefits or nutrition information, but I thought I would at least peak your interest.  
1) Helps Digestion
2) Relieves Migraine Pain
3) Prevents Blood Clots
4) Provides Detox Support
5) Relieves Joint and Nerve Pain
6) Supports Weight Loss
7) Works as Anti-Irritant
8) Treats Psoriasis
9) Boots Metabolism
10) Fights Cold and Flu
11) Source of Vitamin A
12) Contains Vitamin E
13)  Prevents Allergies
14) Possible Anti-Cancer Agent
15) Anti-Fungal Properties
Detailed information from Dr. Axe.
More information with HealthLine.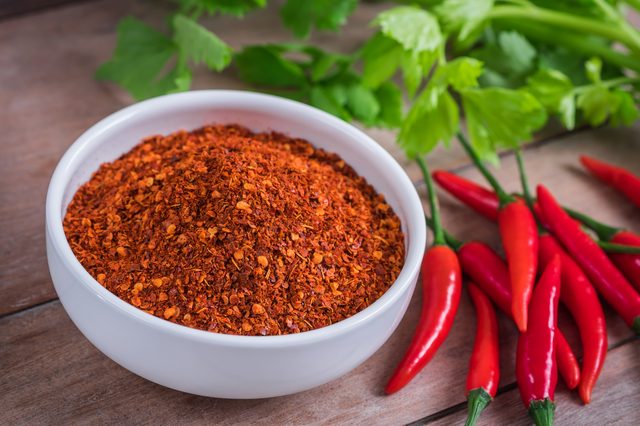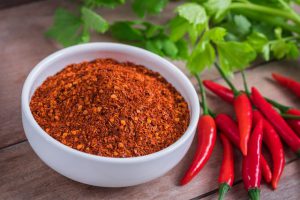 Click photo to see ordering options
History
The chili originated in Central and South America. It's named after the capital city of the French Guiana, Cayenne. From seeds found on the floors of caves that were ancient human dwellings and from ancient fossil feces, scientists have found that people were eating peppers as early as 7000 B.C. (source)
Besides adding amazing flavor to your meal, boost your health with the benefits that help your gut, heart and so much more with organic cayenne pepper.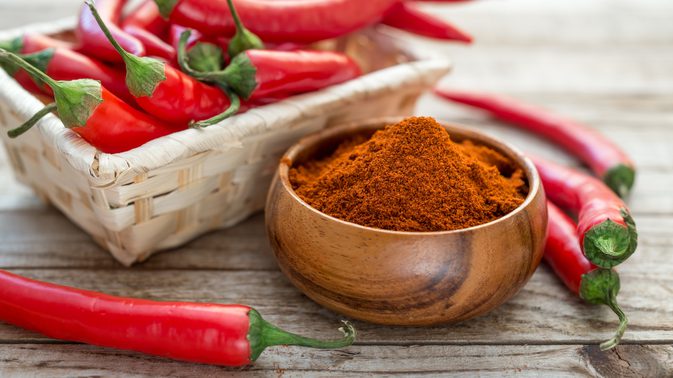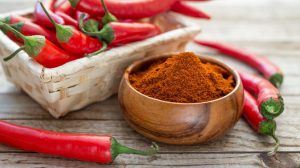 Remember if you have an allergy to an ingredient, eliminate it from the recipe.
Click here for this amazing product and find out why buy organic and certified products …  Purchase Organic Cayenne Pepper
Thank you for choosing Farr Better Recipes. We appreciate you sharing this with friends and family by clicking the social media buttons below.  We believe everyone deserves to FEEL GOOD and ENJOY LIFE!