This post may contain affiliate links. This means if you click on the link and purchase the item we may receive an affiliate commission.  Regardless, we only recommend products or services that we believe will add value to our readers. To read our full affiliate disclosure please visit our disclosure page, which can be found here. 
Pizza cutters aren't just for cutting pizzas. They are great for cutting grilled cheese sandwiches, dessert divider, tortillas into strips or quarters, flatbread, quesadillas, anything bite-size for children, pasta, lettuce, herbs, and grape splitter. Be creative.
Click photos to see details and ordering information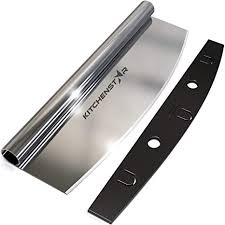 About: I picked ones for you that had a lot of high ratings and good comments. I have some of these and love them.