This post may contain affiliate links. This means if you click on the link and purchase the item we may receive an affiliate commission.  Regardless, we only recommend products or services that we believe will add value to our readers. To read our full affiliate disclosure please visit our disclosure page, which can be found here.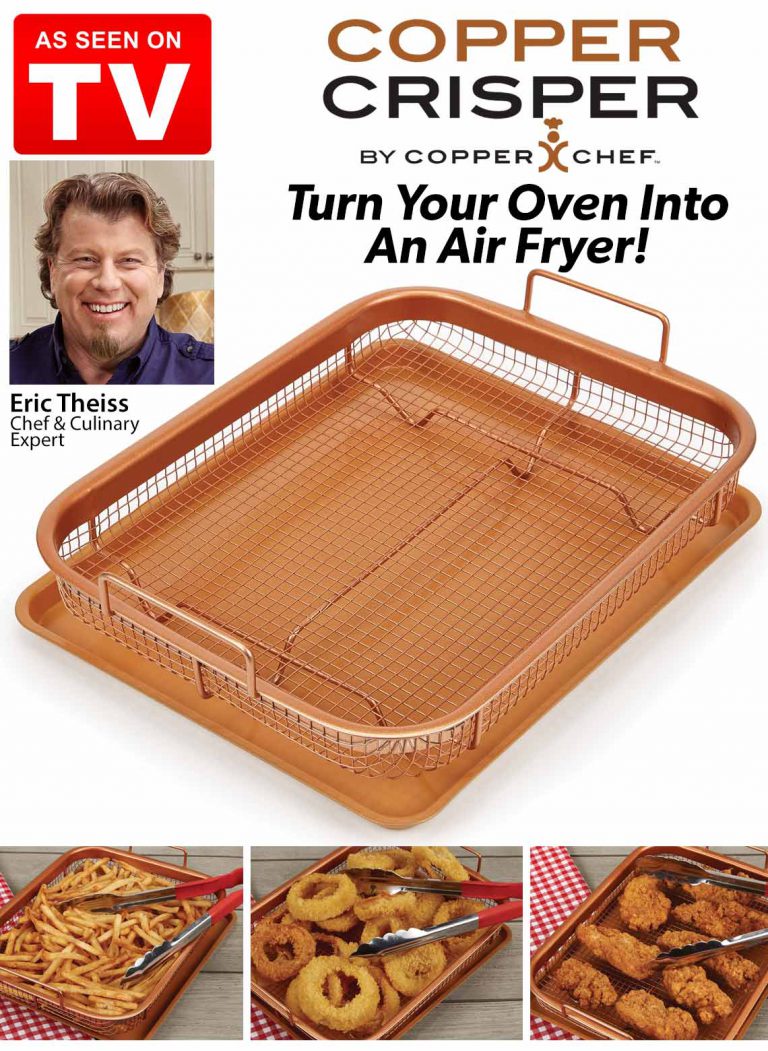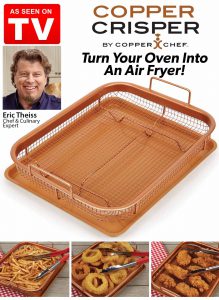 We use it for:  I did a comparison with Copper Crisper vs. the Power Air Fryer XL™  cooking our Bloomin' Onion recipe and they both turned out yummylicious. Therefore, you can cook with either one and get great results. To prep the onion, use the Great American Steakhouse Onion Machine™
About:  This steel nonstick copper crisper tray allows air to circulate around your food for crispy results without flipping. No turning, no burning! Food cooks evenly on all sides. Healthier than frying your food.

Features:  Non-stick copper tray catches crumbs, drips, and splatter. Cook without butter or oil. Heat resistant to 850 degrees F. Easy cleanup.