Store Options

My research gives you wonderful places to choose from; Farm to Table, Co-op's, Grocery stores, Online shopping for delivery service and more that support food allergies.
Farm to Table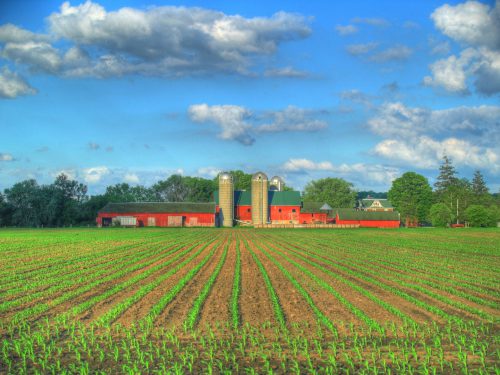 This is a movement concerned with producing food locally and delivering that food to the local consumers. It incorporates a form of "food trace-ability", knowing where the food comes from and where the origin of the food is identified to consumers.  
You also may have heard some of the terms "sustainable agriculture, organic farming, free-range and fair trade". I share detailed information about the importance of these terms on the website and also in our workshops and seminars.  
References Farm-to-Table Founding Fathers
A Co-op's top priority is to provide you Farm to Table products. Our local co-op's work with Minnesota Organic Farms and sustainable agriculture. Organic farming benefits us because they provide food that is "safe" for us to eat.
Now, this is the type of food you want on your table. Farm to Table meals is a priority to be prepared in our Farr Better Recipes®.  
Benefits of Farm to Table
Receive the freshest fruits and vegetables.
v Keeps the farm economy strong.
v Reduces miles traveled, therefore helps the environment.
v Look up all the local Co-op's below to see what farmers are providing your produce.
v Learn about eating seasonally. This means you enjoy foods at their seasonal peak. 
Seasonal F
ood
This is usually the time when the item is the cheapest and the freshest on the market. The food's peak harvest time usually coincides with when its flavor is at its best. Click the "References" link to see great information on their website like; Where to find farmers market, What's in season, Minnesota grown products and so much more. If you are not in Minnesota, I know each state has a resource available to you.
References Find a CSA Farm near you and check out their  "In Season Chart".
Farr Better Co-op Recommendations in Minnesota. Check out the ones in your area.
We provide 1 on 1 Shopping Tours and Training with FBR
v We will do 1 on 1 shopping tours to help you identify products that work well for your specific dietary restrictions. We will also do group tours in the Co-ops and grocery stores.
v We will help you find all the ingredients in your Farr Better Recipes®.  
v We will show you how to read the labels and what to look for, also be cautious of.  See more services on our page Consultations/Tours. 
Delivered Products
v   Choose recommended products on our Purchase Ingredients Online page which features online sources that deliver to your doorstep:  Amazon, Target, QVC, Walmart, Thrive Market, and Instacart.  Discount codes are provided on those pages.
v More convenient shopping options will become available as we continue our research for you.
Feel free to leave a comment or ask questions about this information.