This post may contain affiliate links. This means if you click on the link and purchase the item we may receive an affiliate commission.  Regardless, we only recommend products or services that we believe will add value to our readers. To read our full affiliate disclosure please visit our disclosure page, which can be found here. 
Herb Scissors, X-Chef Kitchen Scissors 5 Blades Stainless Steel with Clean Comb Cover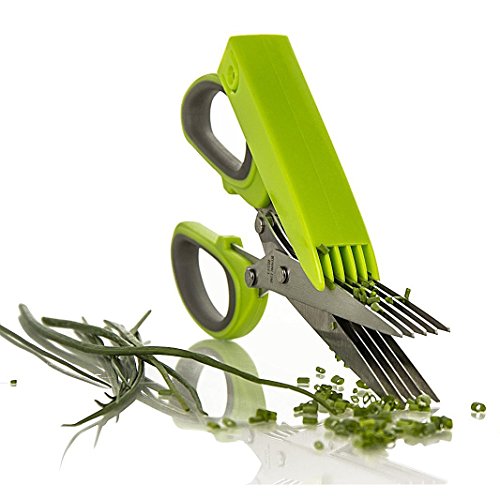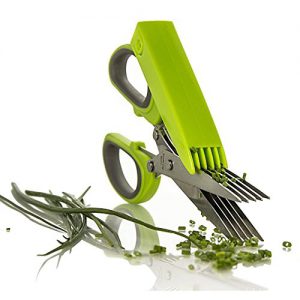 We use it for:  Now that you have grown your own herbs with the AeroGarden Harvest, now you are able to chop your herbs in seconds rather than in minutes. It's safe and gentle on the herbs to preserve its freshness in your dish. I love how fast and efficient I am by using these. They are my right-hand partner.
About:  Food-grade stainless steel kitchen shears, heavy-duty steel rivets hold the herb scissors blades together securely so they always perform consistently. Ideal for Basil, Thyme, Dill, Parsley, Chives, Mint, Cilantro, and more. Enjoy fresh herbs all year with the replacement pods.  Just put your favorite seeds in the AeroGarden Grow Anything Seed Pod Kit.
Features:  Easy, non-slip grip ideal for cutting, chopping and mincing herbs in no time. Comb to clean the clinging herbs off the scissors.