This post may contain affiliate links. This means if you click on the link and purchase the item we may receive an affiliate commission.  Regardless, we only recommend products or services that we believe will add value to our readers. To read our full affiliate disclosure please visit our disclosure page, which can be found here.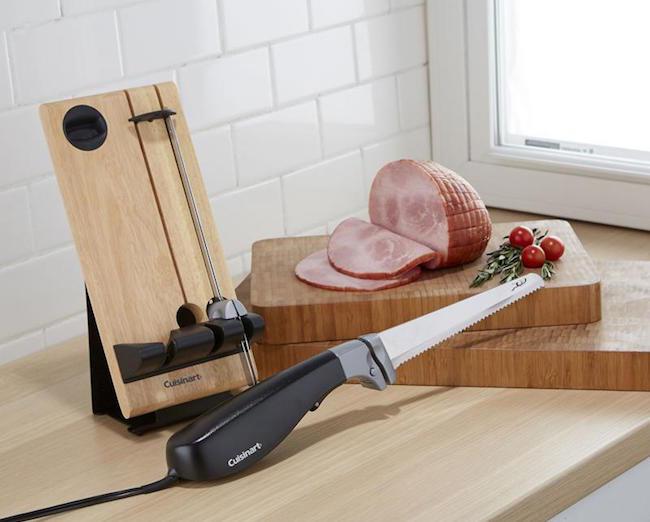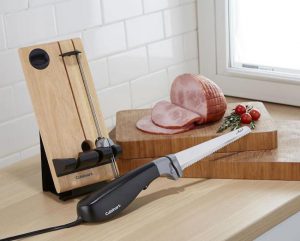 We use it for:  Nice and lightweight electric knife for carving heads of cauliflower to make cauliflower steaks. You will love the wood block storage tray. Ideas to use this tool year-round: Gently cut angel food cake, bread, ice cream cake or filled cake like a Boston Cream Pie or pates, baguettes… and how about carving a pumpkin? 
About:  Making it easier for carving, 2 different blades for cutting vegetables and bread. Easy blade release mechanism to pop blades from the knife.  A one-touch pressure-activated on/off trigger control system means you can concentrate on holding and guiding the knife rather than worry about buttons and activation. The design of this tool makes it convenient for left or right-handed use.
Features:  Includes bread blade, carving blade and butcher block holding tray, ergonomic handle.