Keep your spices organized with labels that match your design theme.
What do I look for and what do I need?
aGood air-tightness, Sanitary Seal
aSome selections below include a collapsible silicone funnel to pur your ingredients into the container
aI like to have clear containers to recognize my ingredients inside of it.
aLabels are included with some of the selections below.  Otherwise, visit my "Storage Container Labels" page to purchase them separately. 
aI look for 5-star ratings on the reviews before I make a purchase. You want to make sure what your buying has good reviews and provides great service.
aI look for products that are reasonably priced. I want to purchase an affordable yet very reliable product.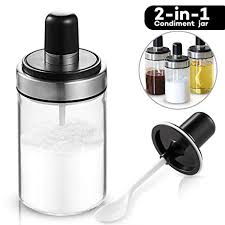 I absolutely love these.  What a great idea having a spoon attached to the cover.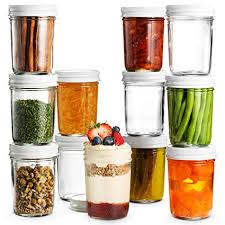 I personally use these larger jars for many of the spices and seasonings I make from the Farr Better Recipes®  seasoning list.  I also use these jars for my raw organic locally sourced honey.  I purchase many of my ingredients at the local food co-op's.  This is how we create those delicious meals from Farr Better Recipes®.  Note:  I use the labels offered on my "Storage Container Labels" page.
We use it for:  Spices, dry herbs, Farr Better Seasonings, beans, grains, oats, quinoa, honey, anything I can buy in bulk or make.
About:  Making your prep time fast and easy by having all these organized either on your counter or pantry.  
Features:  Listed above.